Who is the Romanian included in a list of 28 people "shaping, shaking and stirring Europe"?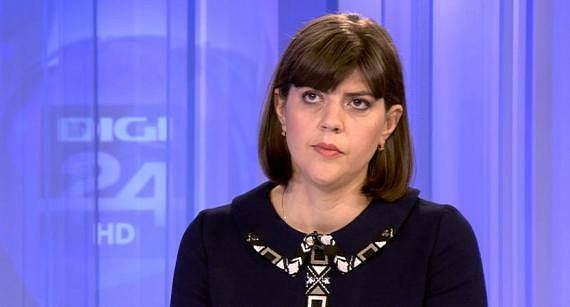 Laura Codruta Kovesi, the head of Romania's National Anticorruption Directorate (DNA), has been included in a list  of the most influential public personalities in the European Union published by Politico.eu, named "The 28 people from 28 countries who are shaping, shaking and stirring Europe".
The list includes a total of 28 people from the 28 EU countries, such as the Hungarian Prime Minister Viktor Orban, Belgian singer Stromae, and Latvian Valdis Dombrovskis - the European Commissioner for the Euro and Social Dialogue.
Kovesi, 42, has been leading the anticorruption prosecutors since May 2013. She has had a long career in justice. Between 2006 and 2012, she was General Prosecutor of Romania, leading the General Prosecutor's Office within the High Court of Cassation and Justice. She was the first Romanian woman to be appointed in this position.
She went to law school in the 1990s and then she started working in a highly male environment when "the system encouraged gender discrimination" in job assignments, she told Politico.eu. However, things have changed since then and now the discrimination disappeared from the judicial system, and the job assignments and promotions are based on other criteria.
While regular citizens see Kovesi as the person who can clean Romania's politics and society, others criticize her, saying that she plays political games. However, she says that DNA goes after all the officials suspected of corruption, no matter their political party.
As head of the anticorruption directorate, "she has presided over corruption cases of leading Romanian politicians from all parties: former minister Elena Udrea; Bucharest mayor Sorin Oprescu; former president Traian Basescu's brother, who was arrested when Basescu was still in office; and, at the time of indictment in September, then-prime minister Victor Ponta," reports Politico.eu.
In the first nine months of 2015, the DNA indicted 14 former or current legislators, four ministers, the former Prime Minister Ponta, and 10 city mayors.
When asked what would her advertising slogan for Europe be, her response was: "More education, less corruption."
Comment: Is the anti-corruption revolution in Romania about to overthrow the government?
Romania's 20 most powerful women
Irina Popescu, irina.popescu@romania-insider.com
Normal