Russia-backed candidate wins presidential elections in Moldova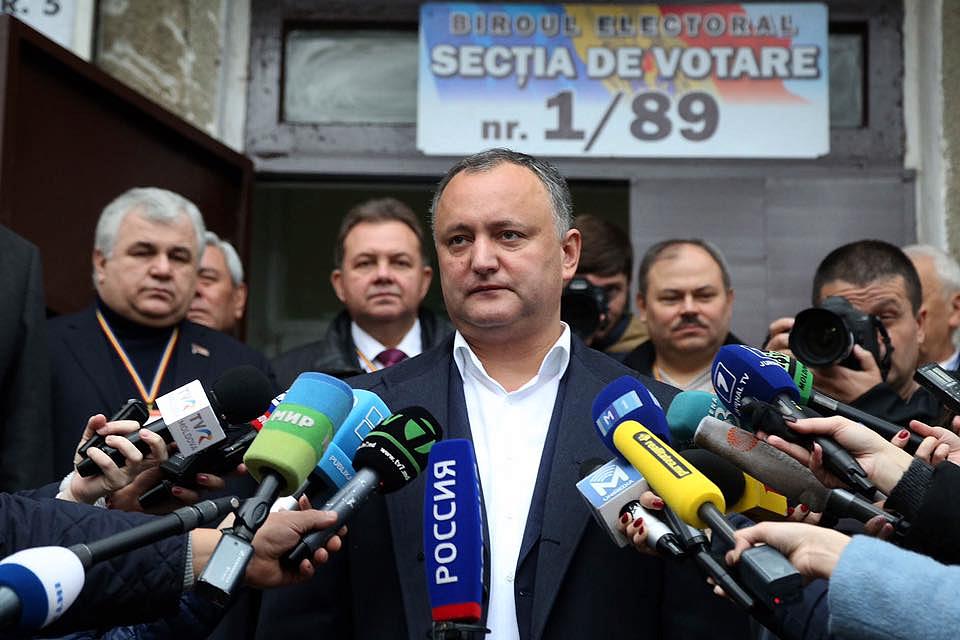 The socialist candidate Igor Dodon, backed by Russia, is the winner of the presidential elections in the Republic of Moldova.
He managed to earn 55.4% of the votes, according to data available after the counting of 95.5% of the votes. The pro-European candidate Maia Sandu earned 44.6% of the votes.
Over 1.6 million Moldovans went to vote yesterday. Some 134,000 people voted abroad. The results triggered protests at the headquarters of the Central Election Commission in Chisinau. People were asking for the resignation of the commission's representatives, due to irregularities in the second round of the presidential elections.
Most problems were recorded in the polling stations abroad, where voters had waited in lines hundreds of meters to reach the ballot boxes. Several stations ran out of ballots, and hundreds of people were not able to vote.
Most Moldovan living in Romania and Western Europe voted for Maia Sandu, an economist trained at Harvard, who was Minister of Education of Moldova from 2012 until 2015 and also worked for the World Bank. Most of the Moldovans working in Russia voted for Dodon.
In the first round of elections, which were held on October 30, Sandu earned almost 34% of the votes whereas Dodon took 48% of the votes.
(photo source: Dodon Igor on Facebook)
Normal