Social media drives change: Romania's most popular policeman exposes his superiors' abusive behavior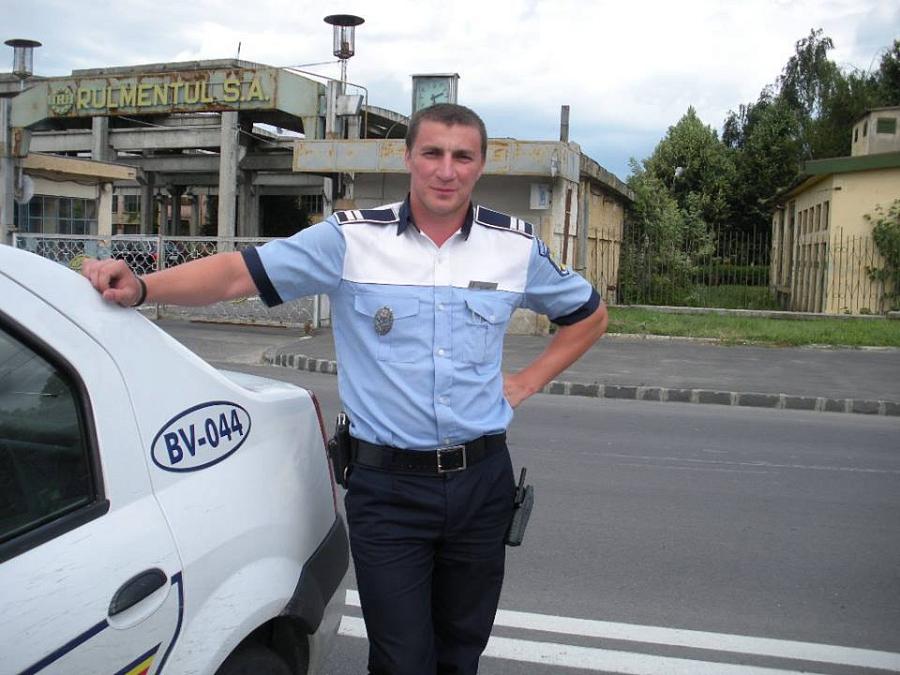 Romanian Marian Godina, who works as a traffic policeman at the Brasov County Police Department (IPJ Brasov) has started to expose his superiors' abusive behavior through a series of Facebook posts.
His recent revelations have turned him into a symbol of the change movement within Romania's Police, as young policemen are trying to break away from the bad habits, abuses, and corruption of their superiors. The movement has also gained a lot of support from the public via Facebook.
29-year old Godina, who has close to 190,000 fans on Facebook, has become even more popular after launching his first book, which gathers some of his personal experiences as a policeman. The book, which is officially launched today (February 17), sold about 5,000 copies on the first day of the pre-order period.
Encouraged by this success, Marian Godina has started posting on Facebook stories about his superiors' abuses, thus shaking the Brasov County Police Department's management.
He started with an incident that took place on February 8. Godina says he was on duty and stopped a car whose driver didn't give priority to a pedestrian at the crosswalk. He presented himself, asked for the driver's papers and informed him that his driver's license would be withheld.
At that moment, a lady who was in the car got out and asked him to "negotiate" also informing Godina that she was the director of the Red Cross in Brasov and that she was collaborating with his superiors. The policeman told her to stay in the car and wrote the report. He informed the driver that he could challenge the decision in court, but the driver replied that he would first go to his bosses.
On February 15, Godina was called by the Internal Control Bureau to answer for his behavior towards the driver after the lady filed a complaint. However, Godina says that one of his superiors talked to him about this case on the same day that it occurred and informed him that the lady would go to the head of the Brasov Police to complain about his behavior.
The Brasov prosecutor's office has started an investigation on Godina's superiors for possible abuse of office.
In another Facebook post, Marian Godina recounts a similar incident that happened to one of his rookie colleagues. The superiors apparently called his colleague during his time off to answer for a ticket he had given to a driver who wasn't wearing a seatbelt. The driver was carrying Christmas trees and informed the policeman that he had just delivered some trees to the Police Department. He also tried to negotiate with the policeman not to fine him. However, the policeman did fine him, and the superiors raised him hell for it, according to Godina. One of the superiors told the policeman that the man wasn't wearing a seatbelt so that he would be able to get out of his car easier in case someone tried to steal his trees.
"Do you know that the Romanian state has spent money on this young man's education so that he would become a policeman and apply the law impartially? Do you know that you have managed to cut off all his drive and enthusiasm?" Marian Godina asks his superiors in his post.
In another story, he recounts how the Brasov Police chief asked him to close down his Facebook page some time ago. He tells how his boss humiliated him and determined to close his Facebook page, but then asked him to reopen it, after Godina's Facebook fans rallied and the press brought this case to public attention. The episode is also included in Godina's book.
The book launch and the recent posts on Facebook have made Godina even more popular and turned him into a symbol of the anticorruption fight within the Romanian police. His Facebook page has gained over 40,000 new fans this week alone. Several Facebook groups have been created to support him, and the press has been distributing his posts.
editor@romania-insider.com
Normal