Romania's chief anticorruption prosecutor gets new mandate amid espionage scandal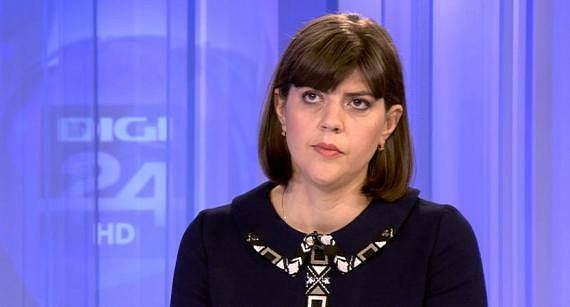 Romania's President Klaus Iohannis signed the decree that appoints Laura Codruta Kovesi for a new three-year mandate as chief prosecutor of the National Anticorruption Directorate (DNA).
The President made the announcement on Wednesday, April 7, the same day that the Romanian anti-organized crime prosecutors announced that they were investigating former Mossad agents who allegedly spied on Kovesi.
"DNA's results in the past years, and especially in 2015, are impressive," Iohannis said at the national television TVR1. He said he wanted to put an end to any speculations and that he was very happy with DNA's results in fighting corruption.
Iohannis also said that he was confident that the anti-organized crime prosecutors would solve the case of the former Israeli secret service agents that have been harassing Laura Codruta Kovesi.
Two employees of the Black Cube Israeli private intelligence firm have been arrested in Romania for harassing DNA's chief prosecutor and for breaking into the email accounts of some of her relatives.
Kovesi said that the Black Cube agents' actions were "an unsuccessful intimidation attempt" on her.
Laura Codruta Covesi, 42, has been DNA's chief prosecutor since May 2013. With her at the helm, DNA has made significant progress in fighting top level corruption and has finalized some important cases.
In the past three years, the anticorruption prosecutors have investigated many members of the Parliament, ministers, county council presidents, and city mayors. Former Prime Minister Victor Ponta has also been investigated in a corruption case, which is ongoing.
Some of DNA's biggest cases have targeted the illegal retrocessions made in Romania in the past 10 years and the contracts signed by public authorities to purchase overpriced Microsoft IT licenses from local distributors. Several businessmen and politicians have been indicted and even convicted following DNA's investigations.
The European Commission latest Cooperation and Verification Mechanism (CVM) report on Romania has also acknowledged the country's progress in fighting corruption.
Romania's chief anticorruption prosecutor sets priorities for a new term
Romania's anticorruption prosecutors investigate EUR 431 mln bribes in a year
Romania's chief anticorruption prosecutor gets the Reader's Digest European of the Year 2016 award
Normal