Romanian TIFF festival announces first films at 2018 edition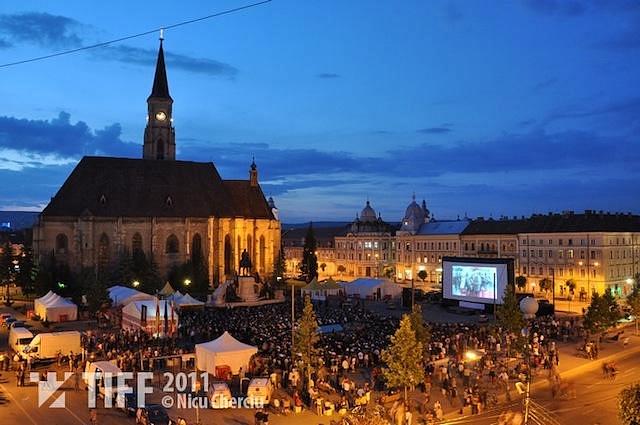 Transilvania International Film Festival (TIFF), the largest film festival in the country, has announced the first films that will be screened at next year's edition.
The 2018 run of TIFF takes place between May 25 and June 3, in Cluj-Napoca, in western Romania. The announced films were previously screened and won awards at the 2017 Venice and San Sebastian film festivals.
The announced films are: Foxtrot, a winner of the Grand Jury Prize Silver Lion at the 2017 Venice Film Festival; Under the Tree, directed by Hafsteinn Gunnar Sigurdssonrevine, and screened in the Orizzonti section of the Venice festival; Love and Bullets, the mafia-themed musical directed by the Maretti brothers, and included in the official competition of the Venice festival; Nico, 1988, directed by Susanna Nicchiarelli, and a winner of the Orizzonti section at the Venice festival; the documentary Caniba, directed by anthropologists Lucien Castaing-Taylor and Verena Paravel; Longing, the dark comedy by Savi Gabizon; Johnny Hendrix Hinestroza's Candelaria, the winner of the Venice Days section; Life and Nothing More, directed by António Méndez Esparza, and a winner of the FIPRESCI award at the San Sebastian film festival; Giant, directed by Jon Garano and Jose Mari Goenaga, and a winner of the jury prize at the San Sebastian festival; and Diego Lerman's A Sort of Family, the winner of the screenplay award at the San Sebastian festival.
This year, TIFF sold over 90,000 tickets for the event, 14% more than in 2016. A total of 225 films were screened at the festival, and over 130,000 participated at the events in the program, including the free, open-air screenings, workshops, launches, exhibitions and debates. Over 1,200 Romanian and foreign guests were present at the festival.
Screening of Alain Delon movie sets audience record at Romania's biggest film festival
Normal