Romanian Royal House scandal takes new turn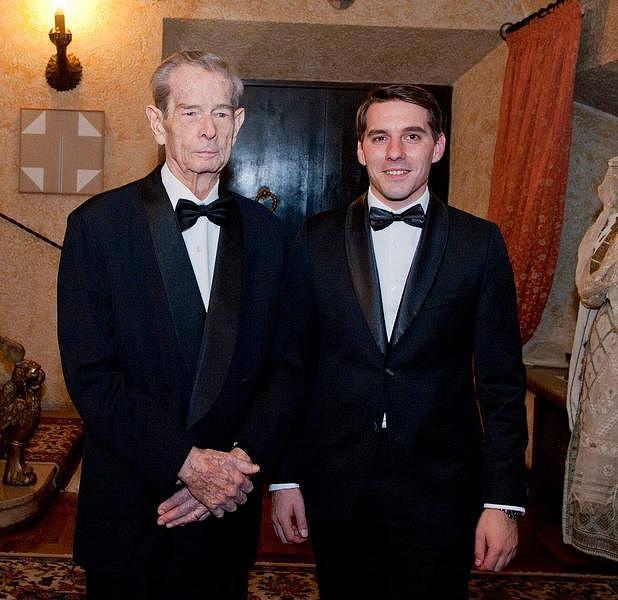 A scandal hit the Romanian Royal House last week after Nicolae Medforth-Mills (picture, right), the disinherited grandson of King Michael I (picture, left), allegedly tried to force his way into his grandfather's home in Switzerland.
Nicolae Medforth-Mills said he just wanted to see his grandfather, whose health was said to have worsened. Fortunately, King Michael's health has improved in recent days, according to local Tvr.ro.
However, as new information emerged in the last days, the scandal started taking a new turn.
Nicolae was third in the succession line to Romania's throne, but King Michael decided to withdraw his royal title as Prince of Romania in August 2015. Royal House representatives said at that time that King Michael made his decision thinking about the future, after observing his grandson's behavior in public and in private, and that Prince Nicolae had agreed to this decision.
However, the lawyer of Nicolae told local Digi24 that the King's grandson never received the original decision to withdraw his royal title and that he has this doubt that the document was actually signed by his grandfather King Michael.
"Nicolae told me that he has never received the original decision to withdraw his royal title. Thus, we were curious to see if it has the signature of the former King. As this is not an administrative document, we can't challenge it in contentious proceedings. Nicholae has this doubt, that the decree was not signed and that it was not communicated to him in original," Radu Enache, the lawyer of Nicholae Medforth Mills, told Digi24.
The lawyer also said that former Prince Nicolae intends to say in December who is behind his exclusion from the succession line.
Radu Enache also referred to the reason behind the decision to withdraw Nicolae's royal title, namely a child he is said to have with a Romanian woman. However, the lawyer said that Nicolae tried several times to make a DNA test that would have brought light into this matter. However, the mother allegedly wanted the DNA test to be made at a private clinic and not where the prince wanted.
In turn, the child's mother said in a Facebook post that she never refused to do the DNA test for paternity, but wanted it to be done in two different places, reports local News.ro.
The Royal House of Romania announced last week, through a press release, that Nicolae Medforth-Mills tried to enter into King Michael's private residence by "forcing the door of the house". It also said that the King's grandson "physically and verbally assaulted" three staff members, leaving one of the employees with body injuries. The Royal House also said it has filed a complaint with the Swiss police.
Nicolae's lawyer announced that his client escaped the charges of hitting and other violence after the incident at King Michael's residence in Switzerland. However, he is still accused of trespassing.
King Michael withdrew from public life in 2016 after being diagnosed with cancer. He passed the responsibility of representing the Romanian Royal House on to Princess Margareta.
Romania's Royal Family announces its succession line
Irina Marica, [email protected]
(Photo source: Nicolae de Roumanie Medforth Mills – Nepotul Regelui on Facebook)
Normal