Pope Francis meets Romanian Ambassador to Vatican, says he hopes to visit Romania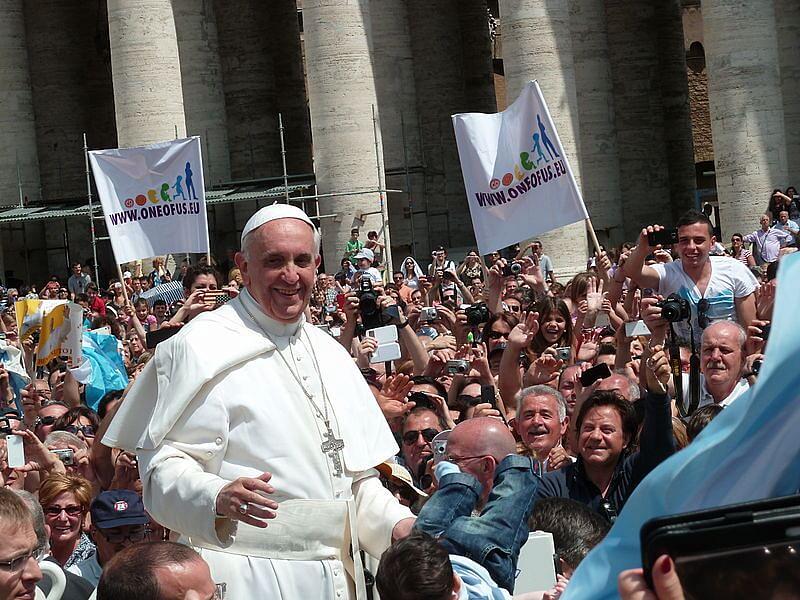 The new Romanian Ambassador to Vatican, Liviu-Petru Zapirtan, met with Pope Francis on Thursday, to present his accreditation letters.
During the meeting, the Pope also greeted also welcomed the rest of the Romanian delegation, including the Ambassador's wife.
"Pray for me, and I hope to pay you a visit," the Pope told the Romanian Ambassador at the end of the meeting, according to Rome Reports.
Thus, Pope Francis could be the second pontiff to visit Romania, after Pope John Paul II visited the country in May 1999. In late January this year, Romanian TV station PRO TV quoted sources saying that Pope Francis may visit Romania in 2018, the year when the country marks 100 years since the Great Union.
Romania's President Klaus Iohannis extended a direct invitation to Pope Francis to visit Romania in May 2015 when he visited the Vatican. The Pope accepted the invitation, according to an announcement of the Romanian Presidency.
Pope Francis is the 266th and current Pope of the Roman Catholic Church. He chose Francis as his papal name in honor of Saint Francis of Assisi.
Pope Francis offers shelter to homeless Romanian woman who gave birth at the Vatican
Romanian PM offers Pope Francis an Orthodox icon and T-shirt autographed by Hagi
Irina Popescu, [email protected]
(Photo source: Wikipedia)
Normal