PM: Nobody trusts anybody in Romania, everyone starts from the presumption of lie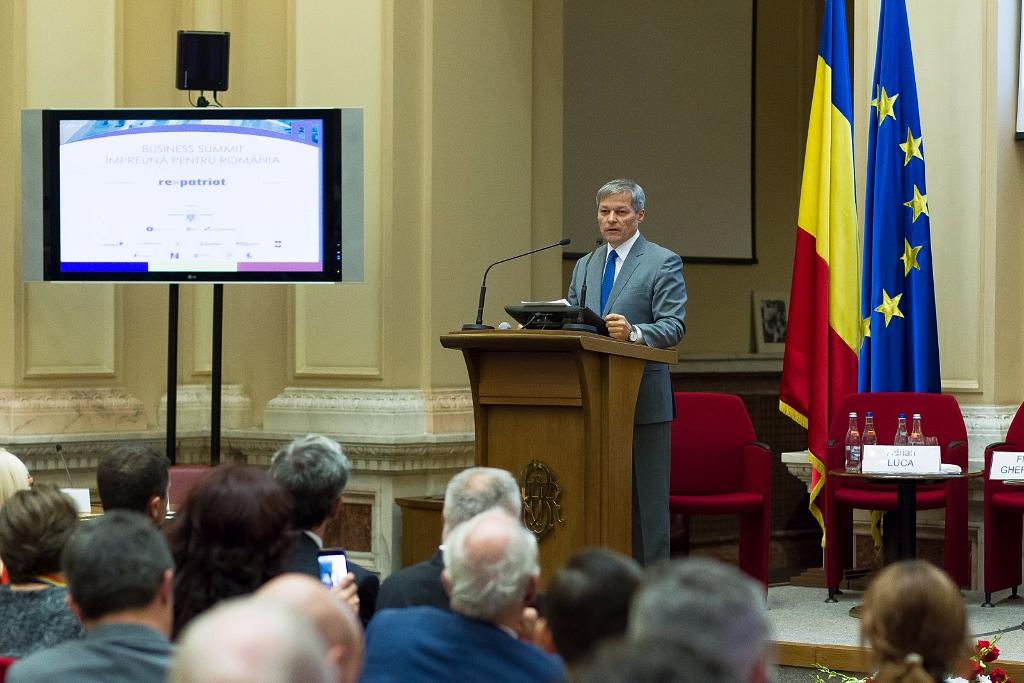 The lack of confidence is one of the things that currently affect Romania and Romanians the most, says Prime Minister Dacian Ciolos. People spend a lot of energy trying to figure out what other people really want to say because nobody believes nobody's words anymore. This energy could be used for better purposes, Ciolos thinks.
"I'm telling you that, after four years and a half in Brussels, even though I was not disconnected from what is happening in the country, when I returned home and I took over this responsibility the thing that probably hurt me the most was this: the lack of trust," Prime Minister Dacian Ciolos said in a speech held at the Repatriot Summit organized on Thursday at Romania's National Bank.
According to him, nobody trusts anybody anymore in Romania because it happened too often that people in decision making positions said one thing and then changed their minds or didn't have the intention to do what they said from the beginning. Thus, everybody is now starting from the presumption of a lie.
"He is telling me something so he must be lying (people think), he is not telling me the truth so I have to interpret differently what he's saying. Look, I have been saying the same thing for months, I will not say which one now because there are several cases, and yet I am systematically asked the same thing, because nobody really believes that what I am saying is true," Ciolos added.
Romanians tend to lose a lot of energy this way, an energy that could be channeled differently, the Prime Minister believes.
"So, I hope that, together we can find ourselves and we can use our vision, because I am sure that there is desire for moving forward and, no matter where each of us decides to make a life, a future, we can remain connected to what gives the spirit of being a nation, a community, which makes us different from others, makes us unique, not necessarily better or worse, but makes us be ourselves," Ciolos said.
Romanian PM says he won't run in the elections after President's request to state political sympathy
Romanian Prime Minister cycles for charity before speaking at conference in Bucharest
Irina Popescu, [email protected]
Normal