Number of foreigners visiting Romanian spa resorts up 10% in 2016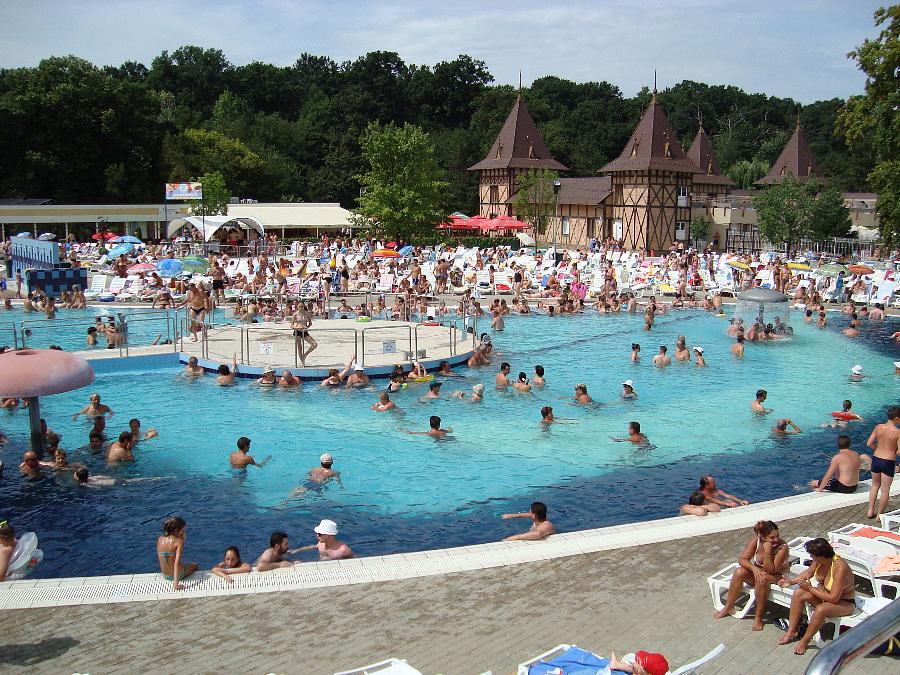 The number of foreign tourists who visited the spa resorts in Romania went up 10% in 2016 compared to the previous year, Economica.net reports.
Over 851,040 Romanian and foreign tourists spent their holidays last year in local spa resorts, according to data from the National Statistics Institute (INS) compiled by Economica.net. Out of these, over 46,000 were foreign tourists.
The resort of Sovata, in Mures county, in central Romania, attracted the highest number of foreign tourists, 19,200. Baile Tusnad, in Harghita county, in Eastern Transylvania, attracted 5,309 foreign tourists in 2016, double the number of the previous year. Baile Felix (pictured), in Bihor county, in Transylvania, took the third spot by the number of foreign tourists attracted, some 4,604.
Baile Olăneşti also registered a significant increase in the number of foreign tourists visiting the resort, up from 149 tourists in 2015 to 1,277 in 2016. The Slanic reorts, in Prahova county, also see a significantly higher number of foreign tourists. It went from 9 foreign tourists in 2014 to 40 in 2015 and 1,224 in 2016.
One explanation for the increase in the overall number of tourists is that many of these resorts invested in the accommodation facilities.
"Investments in a hotel are costly, it is not like with a guesthouse. You need to invest EUR 2-3 million to bring a hotel from the 2 star to the 4 star category. Besides, it is difficult to recover the investment, you need 12, even 14 years. Social tourism continues to be very well developed, and profit margins are small," Nicu Rădulescu, president of the Thermal Spa Tourism Employers Association, told Economica.net.
Tourism to the local spa resorts is largely supported by the state, which offers tickets to these resorts to pensioners.
The spa resorts in Romania include: Baile Felix, Baile Herculane, Baile Tusnad, Calimanesti, Covasna, Geoagiu Bai, Olanesti, Slanic, Slanic Moldova, Sovata, and Vatra Dornei.
Authorities invest EUR 8.4 mln in Romania's Ocna Mures spa resort
Israeli tour operator brings tourists to spa resort in western Romania
editor@romania-insider.com
Normal