King Michael of Romania celebrates his 95th anniversary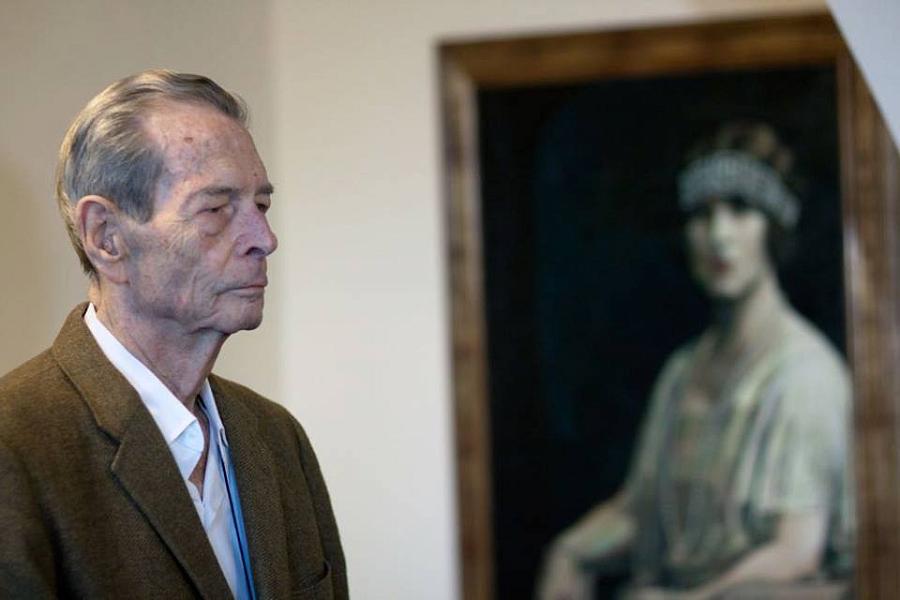 King Michael I, Romania's last sovereign, celebrates his 95th birthday today, October 25.
Michael I, who has lived most of his life in exile, celebrates this special day at his residence in Switzerland, but several events are also taking place in Romania this week, which mark the King's birthday and celebrate his life.
One of the most important events is the annual charity concert organized by Princess Margareta Foundation at the Romanian Athenaeum in Bucharest on October 25. This year, violinist Roman Kim will go on stage alongside Princess Margareta of Romania Foundation Orchestra, conducted by maestro Tiberiu Soare.
Moreover, Crown Princess Margareta decorated a series of local and foreign personalities on Monday. The ceremony, which is part of the series of events organized in Romania for the King's birthday, took place at the Peles Castle in Sinaia mountain resort. Among those decorated by Princess Margareta were Italian Ambassador to Bucharest Diego Brasioli, German Ambassador Hans Lauk, and musicians Vladimir Cosma and Sabin Pautza.
Those who want to wish Happy Birthday to King Michael I can do it here.
King Michael I was born in Sinaia, Romania, on October 25, 1921. He is the son of King Carol II and Queen Mother Elena.
After King Ferdinand's death in 1927, and because Prince Carol gave up the status of crown prince, Prince Michael was proclaimed King. Since he was still a minor, a regency was established at that time, made of Prince Nicolae, Patriarch Miron Cristea, and the President of High Court of Cassation, Gheorghe Buzdugan.
However, on June 8, 1930, Prince Carol returned to the country and took back the throne. Michael I received the title of Grand Prince of Alba Iulia. Ten years later, on September 6, 1940, following the abdication of his father, Michael I became King once again.
Starting 1944, King Michael I opposed the instauration of the communist authority. However, he was forced to abdicate on December 30, 1947.
He met Queen Anne one month earlier, in November 1947, when he was in London for the wedding of Princess Elizabeth and Philip Mountbatten. Their marriage took place on June 10, 1948, in Athens, Greece, when the King was already in exile. They chose to face the hardships of the exile together, an exile that lasted five decades. But their love and marriage were longer than that, as they've stayed married for 68 years, being the longest royal couple in Romania's history.
The first stable home of the royal couple was a small house in the La Conversion suburb of Lausanne, Switzerland. On March 26, 1949, Queen Anne and King Michael had their first daughter: Crown Princess Margareta, named after the Queen's mother. They had four other daughters after that, namely Princess Elena, Irina Walker, Princess Sophie, and Princess Maria.
Queen Anne and King Michael visited Romania for three days in 1992. However, from 1993 to 1997, King Michael was refused entry to Romania. Thus, during these years, Queen Anne visited the country several times representing her husband. After 1997, the restrictions were removed and the Romanian Government put at their disposal the Elisabeta Palace. They were even able to recover some properties, including Savarsin and Peles Castles.
In October 2011, on his birthday, King Michael I gave a historic speech in front of the Romanian Parliament.
2016, which marks 150 years since the establishment of the Royal House of Romania, was a hard year for King Michael. In early March, he passed to his daughter Princess Margareta the responsibility to represent the Royal House of Romania after he was diagnosed with cancer.
Then, on August 1, his wife Queen Anne died at a hospital in Switzerland. She was 92 years old. Queen Anne was buried at Curtea de Arges in Romania, but King Michael didn't attend her funerals due to his health problems.
Irina Popescu, [email protected]
Normal