RI+
UN professor chooses Romania's Transylvania as the historical setting for a three-book fictional series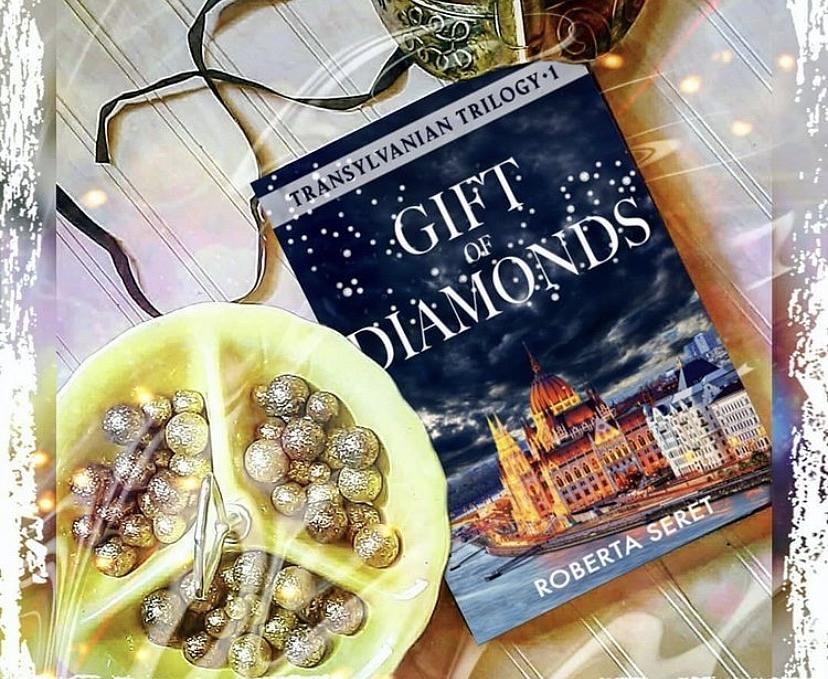 Transylvania, with its stories about vampires and ghosts, is probably the most famous region of Romania. In a three-book fictional series called Transylvanian Trilogy, United Nations (UN) professor Roberta Seret, Ph.D., combines fiction with facts to unveil other secrets of this legendary Romanian region and its dark past.
Roberta Seret, Ph.D., is the founder and executive director of the International Cinema Education Organization NGO at United Nations, and the Director of ESL and Film for the Hospitality Committee of the United Nations. She is an adjunct instructor at New York University in English and has published various articles for the Journal of International Criminal Justice and Oxford University Press.
She resides in New York City with her Romanian husband and has two sons. It was her husband and his family and Romanian friends who told her fascinating stories about Romania, making her want to discover the country and its legendary region of Transylvania. 
"In 1990, after Ceausescu's execution, my husband took me to visit Bucharest and Transylvania and showed me the city, towns, and villages that he loved. I understood why he missed his country so much. I decided I wanted to learn more. I also wanted to share with the American reader what I was learning. I wanted to open up the exotic and fascinating world of Romania and its history and beauty," she told Romania-insider.com.
One thing led to another, and Roberta Seret started writing not one but three novels set historically in Romania. They're all being released this spring under the name Transylvanian Trilogy.
The Transylvanian Trilogy (Wayzgoose Press, February-April 2021) is Roberta Seret's first fiction series. In the three books, she blends facts with fiction to transpose the readers to different parts of Transylvania and tell the stories of four female protagonists, as they journey through various experiences: a survival story beginning in 1960s Romania under its first spell of Communism, a love story between two doctors fighting a typhus epidemic, and a mystery set in Istanbul in 2013, where two friends find themselves tangled in an international laundering scheme.
The first book, "The Gift of Diamonds," was released on February 23, while the other two - "Love Odyssey" and "Treasure Seekers" - will follow in March and April.
In the interview below, Roberta Seret talks about the reasons behind choosing Romania as the historical setting for these books and the new things she learned about the country while doing research for this literary project.

___STEADY_PAYWALL___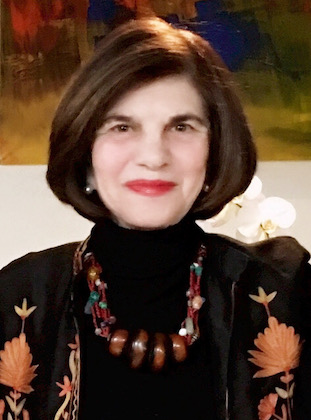 Why did you choose Transylvania, Romania, as the historical setting for this trilogy? What sparked your interest in this region of Romania? 

My husband was born in Bucharest, Romania. He was educated there, and after finishing medical school, he went to the town of Urziceni, which is 90 minutes by train from Bucharest. He worked there in the clinic as a doctor for several years before emigrating to the United States. I met him in New York City when he was a graduate research Fellow in Gastroenterology at New York Hospital. He and his family, as well as his Romanian friends in New York, told me many fascinating stories about a country I knew very little about. Over the years, I tried to learn. In 1990, after Ceausescu's execution, my husband took me to visit Bucharest and Transylvania and showed me the city, towns, and villages that he loved. I understood why he missed his country so much. I decided I wanted to learn more. I also wanted to share with the American reader what I was learning. I wanted to open up the exotic and fascinating world of Romania and its history and beauty.  

And so I began writing Transylvanian Trilogy. I decided to use a different literary style to recreate a different type of world for the American reader. I recreated in my imagination a voyage to Transylvania where I borrowed politics and history to create a different view of Literature: Facts fused with Fiction in Transylvanian Trilogy. 

Yet, the world I offered was of Fiction. Each of the four female protagonists of the trilogy takes the stage to create their own life. As they journey through different experiences, each one becomes involved with history and forges forward in an existentialist need to direct her own destiny. But sometimes, the four friends find challenges that are stronger than their willpower. Those are the times when the fictional protagonists collide with factual events. It is then that their courage evokes exciting fiction. Fiction that could not exist without Facts in a supporting role. 

In this innovative style of writing - fusing fact with fiction - I have borrowed storytelling techniques from different literary genres: journalism, drama, satire, thriller, history, and romance. Under the guise of fiction, I have asked questions of why and how and placed the answers into the dialogue of fictitious characters. The real people fuse with the imaginary as friends or enemies, with the intention to keep the reader asking what is true? Art and Life intermingle. Fiction interacts with Fact. 

It is a hybrid approach that offers a fluidity that moves and changes, leading the reader from one chapter to the next as the narrative flows. The reader travels along in all three books and becomes involved with the stories' freedom. I have tried to recreate Romania using a colorful kaleidoscope of Fact with Fiction, History and Politics, Strife with Love. 

Have you discovered something surprising while writing these books? 

As I was researching Romania – history, education, society - I admired, and I was inspired by the achievements of the women in Romania. I learned a lot from Romanian women during the 1960s, at the time when my literary heroine, Mica, in Gift of Diamonds, was growing up in Transylvania. Many of the women were well educated, for all schools and universities in Romania were free. They were also very western in their tastes: dancing to Rock and Roll and the Beatles, speaking French, German or Russian, and dreaming of visiting the city where Sartre and Simone de Beauvoir wrote their books. 

But the Romanian women could not travel outside of Romania – they were locked down behind an Iron Curtain. Yet, they had something that no woman had, be it in Paris or London or New York. They were already emancipated. Communism disallowed gender inequality. Women were educated equally to their men to build up the country. They were studying and working long hours just like their brothers. Girls and boys, women and men, were being prepared for the future.  

My four protagonists in Transylvanian Trilogy were educated in fields that America had stigmatized women with unwritten quotas. Mica, in Gift of Diamonds, was training to be a dancer and future choreographer. Anca, in Love Odyssey, was educated as a physician specializing in infectious diseases. Marina, in Treasure Seekers, became a chemist and Cristina, a fashion designer. 

In their free choices to follow their passions, women were given equal opportunities as their male colleagues. They were "existentialists" before the students of 1968 joined their men to demonstrate for equality and gender rights. 

My four literary friends, growing up in their small town of Spera, meaning Hope, were Poets of their Lives. As teenage girls hiking together in the Carpathian mountains of Transylvania, they already knew they would create a new life for themselves in a different country. They had been educated and encouraged to compete in a man's world, and they did. They overcame obstacles and created for themselves a life of free choices with the possibilities of success and satisfaction. 

But it was not only my female literary creations who achieved. Real women in Romania during the 1960s were already attaining praise on the global stage: 

- Queen Elena, who defied Fascism and the German occupation of her country, protected Jews overtly and fed thousands of starving children in her home. 

- Nadia Comaneci was training to become the first world-known gymnast and show that a fourteen-year-old girl could win five Olympic gold medals within days and go on to win a total of nine medals. 

- Dr. Ana Aslan, biologist and physician, was greeting the rich and famous like John Kennedy and Mao Tse-tung at her clinic in Bucharest for doses of Gerovital H3. This was her magic formula known as a "fountain of youth" to delay aging and keep them strong in power.

- Angela Gheorghiu was already singing her Opera arias.

- Famous athletes were practicing their tennis, high jumps, ping pong, track, and field.

- Actresses, singers, musicians, artists … and the list went on for Romanian women.

It is only in hindsight that my imaginary heroines of the Transylvania Trilogy realized they had attained very important freedom in their town of Spera. They were free to become Poets of Their Lives.  

How long did it take you to write the three novels of the series?  

It took me many years for I did not write full time. I teach at the United Nations and at New York University, where I have created a "Global Classroom," showing students international films and giving them briefings about foreign countries. 

It was only during summers that I was able to write. I tried to put into my literature not only setting, narration, storyline, character developments, and historical background but also thoughts about life. You might say, philosophy. And only that could come as I experienced life. It is this openness to new situations, events, people, interests that allowed me to delve deep into the mysteries of Life and Living and share what I have experienced with my reader. By not writing full-time, I had time to live LIFE. 

My books are available on Amazon, in paperback and Kindle format. KDP distributes the books internationally. 

Publication dates are: Gift of Diamonds, February 23; Love Odyssey, March 23; Treasure Seekers, April 27. 

I would love to have my books published in Romanian and have Romanians enjoy the stories in their language.

Do you have any favorite Romanian authors?

Mihai Eminescu, I.L Caragiale, Tudor Arghezi, Mihail Sebastian (Journal 1935-1944)…

How can your readers interact with you? 

I have a website where readers can contact me: Transylvaniantrilogy.com. I have an Amazon page. 

I have a Goodreads page. I am on Facebook, Twitter, and Instagram. I love to hear from my readers to discuss with me my books. What could be more fun for a writer?

—-

The three books of the Transylvanian Trilogy: 

The Gift of Diamonds: releasing February 23, 2021 

Seventeen-year-old Mica is a determined aspiring actress living with her parents in Romania as Nicolae Ceausescu begins his reign. Her parents are covertly political and influential, which makes them a perfect target to be stopped by the Secret Police. They're soon arrested, leaving Mica to flee the country with her father's rare—and possibly cursed—diamonds. With her parents imprisoned, it's up to Mica to investigate the terrorism involving Ceausescu and his nuclear business partners. Will revealing the truth to the world finally bring her the peace she seeks? 

Love Odyssey: releasing March 23, 2021 

As Ceausescu continued his tyrannous rule, doctor and activist Anca Rodescu is left pregnant and alone when she escapes to America, realizing her husband is not coming back for her. She stays in America to raise her child, but years later, she begins to receive messages that draw her back to her past life in Romania. She returns to find the man that left their family and save him from the war-torn world he's trapped in. Love Odyssey is a tale of love and forgiveness, woven into a deeply moving story where romance is thwarted by politics and evil. 

Treasure Seekers: releasing April 27, 2021 

In the final book, amateur investigators and lifelong friends Marina and Christina travel across the country from Transylvania, to New York, Paris, and Istanbul to learn more about a web of crime of today's political leaders, connecting them back to Ceausescu's involvement in a gold laundering ploy that may have played a hand in his execution. But as they get closer to their answers, Marina and Christina are taken hostage in Istanbul. Can they escape and find the truth behind what powerful political players are calling the shots before it's too late?

Irina Marica, irina.marica@romania-insider.com

(Photos: courtesy of Roberta Seret)

Normal

-->