How many women do business in Romania and in what sectors?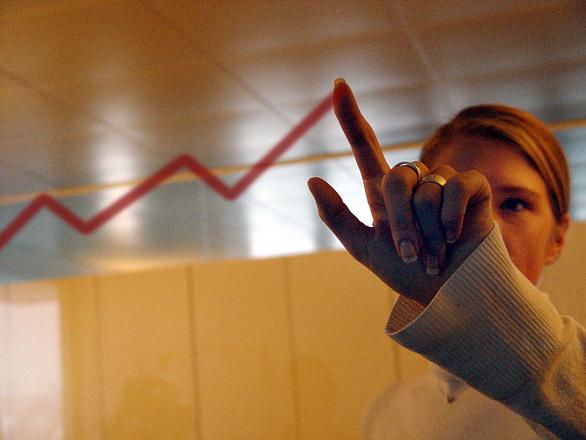 More than 217,000 women do business in Romania as majority shareholders in local companies, according to data from the Trade Registry and the Ministry of Finance, analyzed by local consultancy firm KeysFin.
Most women do business in Bucharest (47,118 companies controlled by women), followed by Cluj county (11,842 companies), Timis (9,797), Constanta (9,401), Prahova (7,654), and Ilfov (6,984).
Most of the companies controlled by women are active in the retail sector (over 24,100), the KeysFin study shows. The companies specialized in transportation and storage come next (9,281 such companies have women owners), followed by consulting and management companies (8,854).
Other attractive areas for women in Romania are retail in general shops with predominantly non-food sales (7,571 companies), residential and nonresidential construction works (6,458), accounting and auditing activities (5,891), bars and beverage serving activities (4,867), and restaurants (4,310).
More than 4,000 women own clothing businesses, 3,913 run hairdressers and other businesses related to beauty, and more than 3,300 women have pharmacies.
When compared to men, women own more businesses in health and social assistance (59%), private households (67%), and other services (52%). The share of men and women is almost equal in education (49% of the businesses are controlled by women), financial intermediation (46.7%), professional activities (44.4%), trade (43.6%), and hotels and restaurants (42.6%).
Most of the women entrepreneurs in the local market are Romanian, according to KeysFin. However, there are also 116 Italian women who do business in Romania, as well as over 200 Chinese women, 105 women from Germany, 74 from the Republic of Moldova, 34 Austrian women, 42 Turkish women, 23 French women, 19 women from Hungary, and 26 from the USA.
The survey also reveals that most of the companies that are owned by women have an average of three employees and a turnover of up to RON 500,000 (EUR 122,000).
Some 78% of the women who do business in Romania have higher education, compared to 74% of the men. Moreover, the average age of business women is 44 years, compared to 44.6 years in the men's case.
"The statistics, conducted in 2014, thus shows that eight in ten women doing business in Romania have higher education and are specialized in the respective areas, from trade to accounting, health, and beauty shops. Data shows a greater level of professionalism among the ladies, a strong focus on areas with high business potential, businesses which involve direct activity with customers, but also economic segments requiring detailed economic analysis, such as tax advice," according to KeysFin analysts.
Bucharest Stock Exchange rings the bell for gender equality. How many women on listed companies' boards?
Irina Popescu, [email protected]
Normal