Great 2019 season start for young Canadian-Romanian tennis player Bianca Andreescu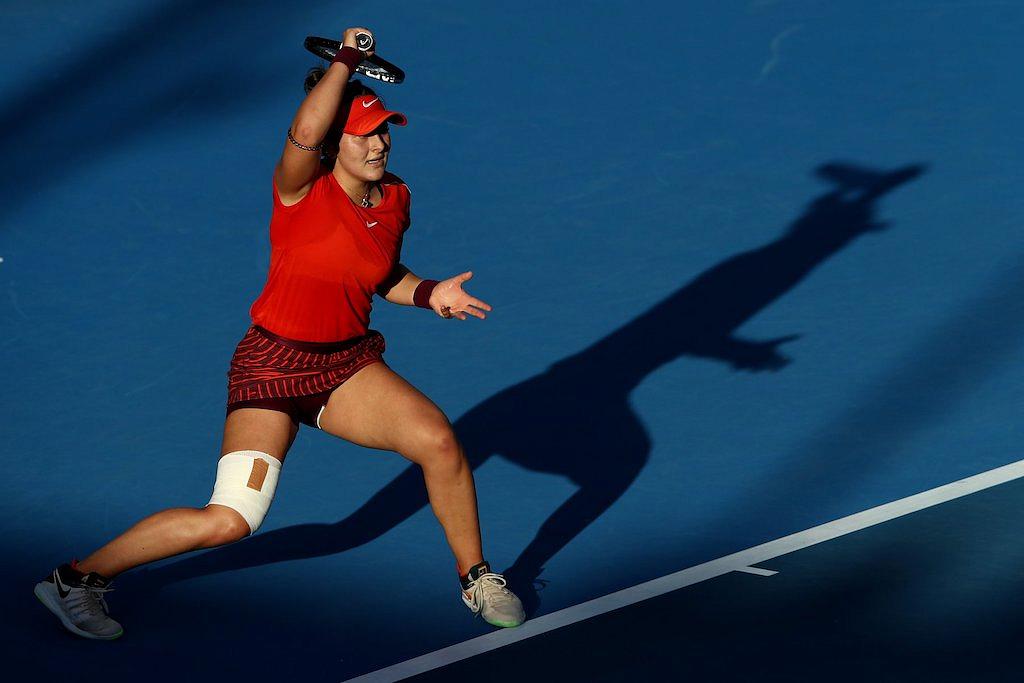 Young Canadian-Romanian tennis player Bianca Andreescu lost the final at Auckland on Sunday, January 6, being defeated by German Julia Goerges 6-2, 5-7, 1-6 after an hour an 45 minutes.
However, the 18-year-old Andreescu had a great start this season, reaching the Auckland singles final after amazing victories against top seed Caroline Wozniacki and former World No.1 Venus Williams. She was also very close to winning her first single WTA Tour title.
"It is disappointing but I can't complain - I played quallies, I wasn't supposed to make the finals. I'm really proud that mentally I was able to hang on in there," Andreescu said after the Sunday match, according to Wtatennis.com.
"I've had an amazing week, beaten a lot of top players and I'm really proud of myself. My game evolved from the first match I played here 'til the end and hopefully I can bring that into my next couple of tournaments."
Bianca Andreescu, currently number 107 in the WTA singles ranking, was born in Canada and is of Romanian descent. She moved to Romania as a child and began playing tennis when she was seven years old. She then moved back to Canada, where she continued her training, and now represents Canada in the tennis tournaments she's playing.
In 2014, Andreescu won Les Petits As, one of the most prestigious 14-and-under tournaments in the world. She then won the Orange Bowl title two years in a row. In 2017, at the junior event of the Australian Open, Andreescu advanced to the semifinals in singles and won the doubles title with Carson Branstine. The same year, at the junior French Open in June, she reached the quarterfinals in singles and captured her second straight Slam doubles title with compatriot Carson Branstine.
Romania's tennis ace Simona Halep named ITF World Champion for the first time
Irina Marica, [email protected]
(photo source: Facebook / ASB Classic)
Normal