Globalworth lists EUR 550 mln bonds on Bucharest bourse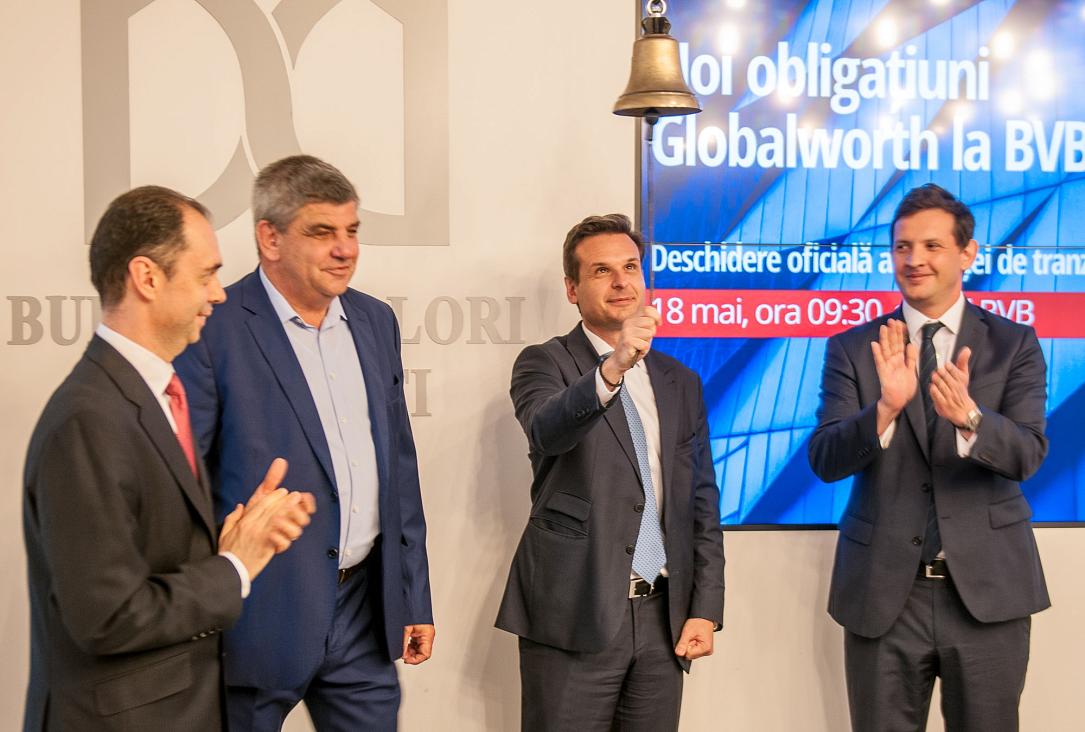 Real estate developer Globalworth, founded by Greek investor Ioannis Papalekas, listed its second bond issue worth EUR 550 million on the Bucharest Stock Exchange on Friday, May 18.
The company listed another EUR 550 million worth of bonds on the local market in 2017.
The bond listing was managed by local brokerage firm BT Capital Partners. The developer will use the new funds for future projects.
Globalworth is the biggest office owner in Romania, controlling several landmark office projects in Bucharest. The company also expanded to Poland last year.
Globalworth starts two new office buildings in northern Bucharest
Normal