Romanian Prime Minister's wife makes four times more money than he does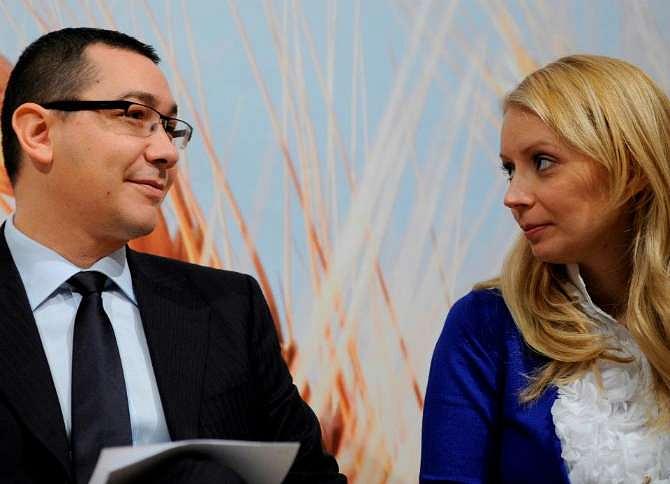 Romanian Prime Minister Victor Ponta's wife Daciana Sarbu made EUR 74,400 in 2014 as a member of the European Parliament (MEP). The Prime Minister only made EUR 16,700 (RON 74,000) last year, according to his public wealth statement, which he updated at the end of June.
The Prime Minister's salary, which is close to EUR 1,400 per month, is theoretically one of the highest in Romania's public sector. However, the Romanian media has exposed numerous cases of public employees that make much more money than the PM or his ministers.
On the other hand, the Romanian members of the European Parliament have some of the highest salaries in the country. There are not that many CEOs in Romania who can boast with making EUR 6,250 net per month. This is what MEPs take home at the end of the month, as all the expenses related to their activity as well as accommodation, transportation and meals are covered separately by the European Parliament.
Daciana Sarbu, who is the daughter of one of Romania's most influential politicians, Ilie Sarbu, has been a member of the European Parliament since 2007. Before that, she was a member of Romania's Deputies Chamber.
The Prime Minister and his wife have a solid financial situation. They own together more than one hectare of land, two holiday houses, and two large apartments in Bucharest (one 95 sqm and the other 176 sqm). The two also sold two apartments in 2014, for which they got EUR 150,000.
Victor Ponta had some EUR 6,200 in his bank accounts and EUR 200,000 invested in a pre-contract for buying a property, according to his wealth statement. His wife had 162,300 in bank accounts and EUR 33,000 lent to a private firm. Daciana Sarbu also donated EUR 50,000 to her mother while Ponta gave a holiday house to his ex-wife.
The only debt that the two had was a EUR 34,500 leasing contract that expires this year.
PM criticized for spending too much time in Turkey, says he will return to Romania in 2 weeks
Normal