What to do at the Bucharest Christmas Market?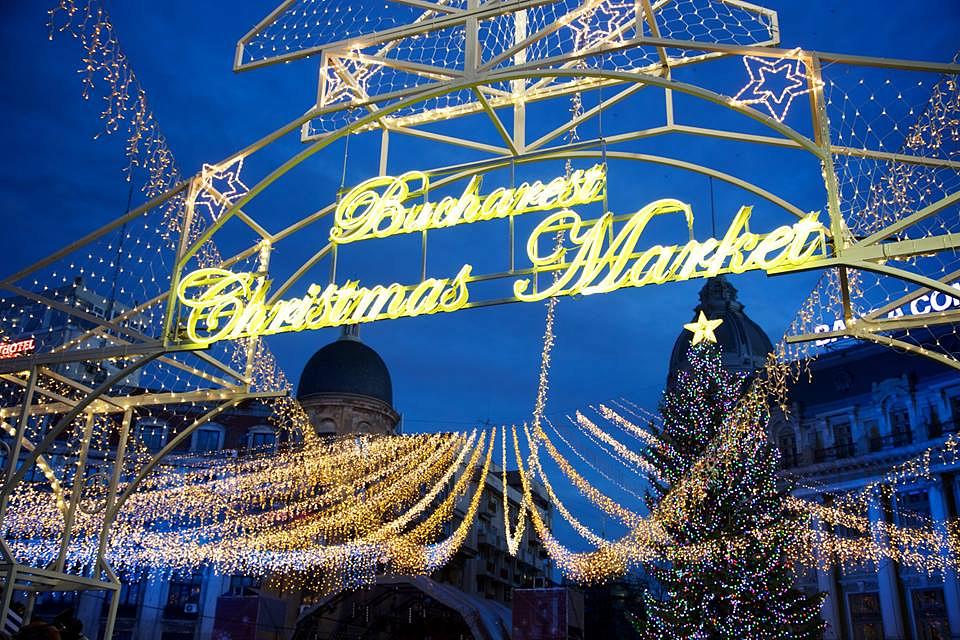 The Bucharest Christmas Market, the fair that opens December 1 in the Constitutiei Square, will showcase a 30-meter tall Christmas tree, an ice-skating rink, daily concerts and activities for children.
Over 100 booths with traditional Romanian products, toys, and clothing can be visited as part of the fair.
The Christmas tree will be decorated with thousands of lights, and a nativity scene will also be set up. The ice skating rink will benefit from free entrance, and the public will also be able to see craftsmen work with glass and wood to make personalized season decorations.
Children will be able to meet Santa Claus in between December 16 and December 24, between 11:00 and 13:00 and 17:00 and 22:00. Santa Claus's House will be open starting December 1, and the youngest of visitors can meet here Santa's helpers. Santa's House will also host several free creativity workshops, where children can learn how to make ornaments and other personalized accessories.
Also at Santa's House, the visitors can donate books and toys as part of a yearly humanitarian campaign.
Every evening of the fair will feature a concert, and over 1,000 artists have been invited to perform. Among them are Loredana, Smiley, Andra, Direcţia 5, Bere Gratis, Voltaj, Horia Brenciu, Paula Seling, Luminiţa Anghel, Marcel Pavel, Pheonix, Iris, Viţa de Vie, Gheorghe Zamfir, Fuego, Ştefan Hruscă and Ducu Bertzi, the Children Radio Choir, the Mundi Color Orchestra, and various groups of carolers.
The fair is open between 10:00 and 22:00. The access to all the activities at the fair is free.
How much will Bucharest City Hall spend on this year's Christmas Fair?
Normal