Two Romanian teenage mountain climbers, both record holders, die during avalanche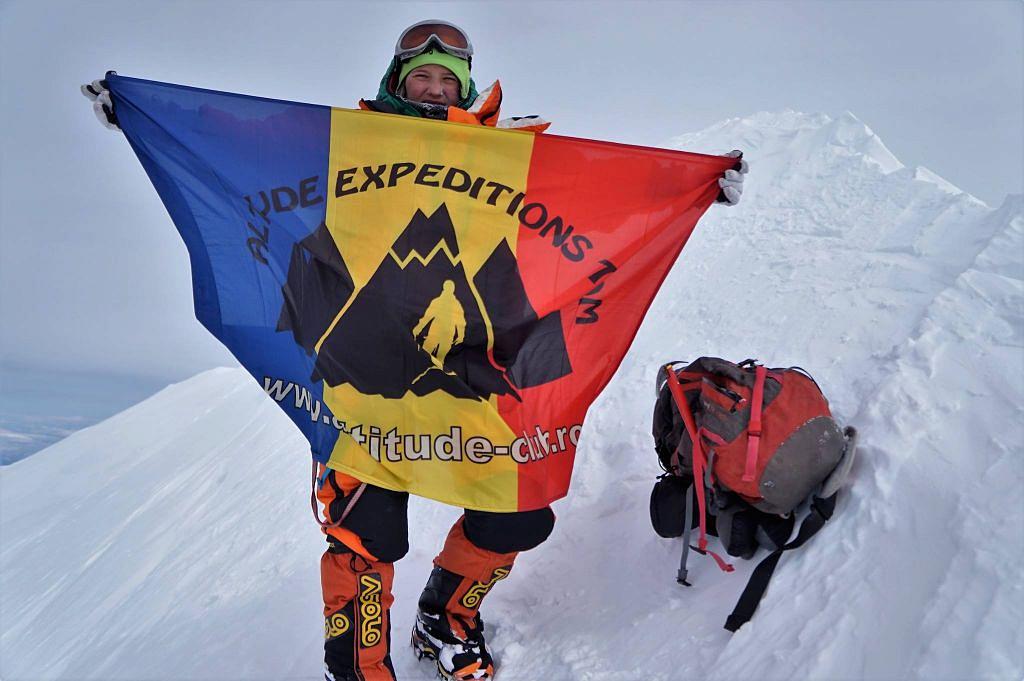 Two young Romanian mountain climbers, both record holders at 14 and 12 years, died during an avalanche in Romania yesterday.
Dor Geta Popescu, 14, (pictured above), and Erik Gulacsi, 12, both world renowned for their climbing records, were killed during the avalanche in the Retezat mountains. They were on the mountain together with their fathers, on their way to the Peleaga peak. They were on a track part of the 7 Mountains in the Carpathian Garden circuit.
A group of over 50 people was also on the same mountain, already on the peak, when the avalanche happened. Mountain rescuers had been asking all tourists to stay off the mountain because of the high risk of avalanche. It snowed heavily in recent days in Romania's mountains, with 180 cm of snow in the Balea Lac area, in the Fagaras mountains. Mountain rescuers said the large group of people may have in fact been the ones who started off the avalanche.
Dor Geta Popescu achieved her first record when she was 10. She became the youngest person to climb the Ararat Mountain, breaking the record held by her older sister, Coco Popescu, who had done so when she was 12 years and a half. In 2016, Dor Geta Popescu became the youngest climber to reach the Aconcagua peak, 6,962 meters above sea level. She was a professional mountain climber, part of the Rasnov Altitude Mountain Climbing Club.
Her colleague Erik Gulacsi has been practicing mountain climbing since he was 8. In 2016, he climbed the Elbrus peak, 5,642 meters; he was the youngest boy in Europe to have done so. His most recent European record was in January this year, when, at 12 years old, he reached the Aconcagua peak.
Mountain rescuers were due to start searching for the two teenagers' bodies this morning, as the weather was too bad yesterday for the search mission to continue. The weather also made it impossible to send a helicopter where the avalanche occurred. Several people were injured in the avalanche, but everyone else present on the mountain yesterday was safe and spent the night in a mountain shelter.
editor@romania-insider.com
Normal