First gas station in Romania powered by renewable sources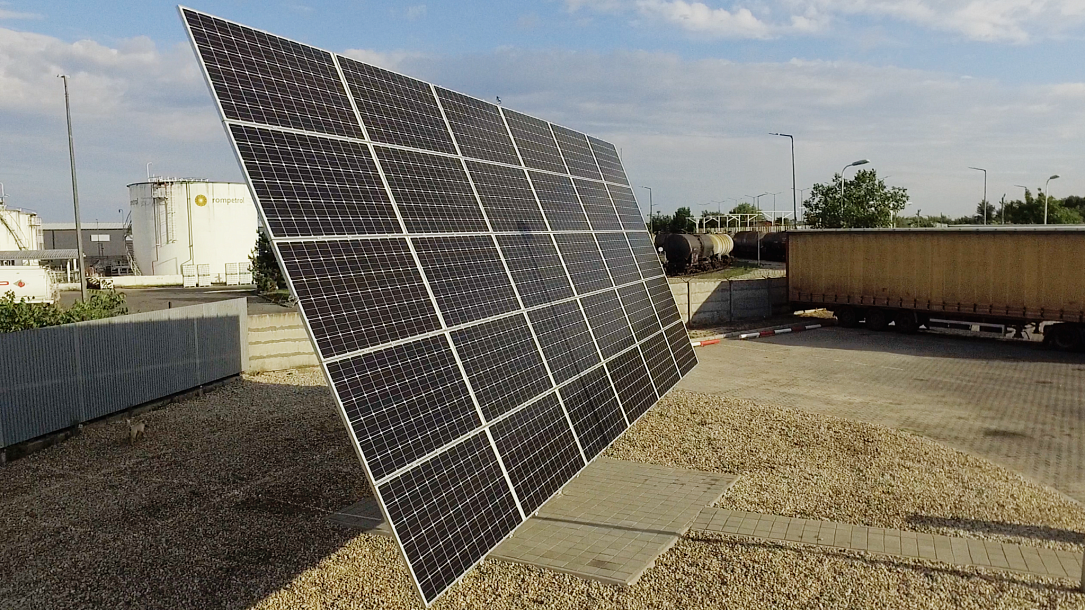 Rompetrol Downstream, the retail division of the KMG International Group, announced that it has completed the fitting of the first Rompetrol gas station with high-capacity solar panels, a premiere for Romania and the Black Sea region.
The gas station is located on the Bucharest ring road, near the company's fuel depot in Mogosoaia.
"It is a pilot project that will provide us with all the necessary information for its possible expansion to other Rompetrol stations in Romania," said Vlad Rusnac, Chief Retail Officer of KMG International and General Manager of Rompetrol Downstream.
"By implementing this project, we expect that about 42% of a station's energy needs will be provided from renewable sources, which would also generate a 30% reduction in CO2 emissions. In May, the system produced about 4,600 KWh, with a daily average of 148 KWh, the equivalent of an A+++ refrigerator's yearly consumption," he added.
In the first quarter of 2018, Rompetrol Downstream has obtained a total fuel sale volume of around 490,000 tons, a level similar to that achieved in the similar period of 2017, influenced by severe weather conditions in March. Out of this quantity, approximately 30% was traded through the Rompetrol stations, this index indicating a 3% growth compared to last year's similar period.
At the end of March, the distribution segment of the company comprised 818 fuel trading points (own stations, partner stations, mobile stations, internal bases of 9 and 20 cubic meters), 66 more units compared to March 2017.
Irina Marica, [email protected]
Normal