The Romanian Intelligence Service's deputy director, suspended after controversial recordings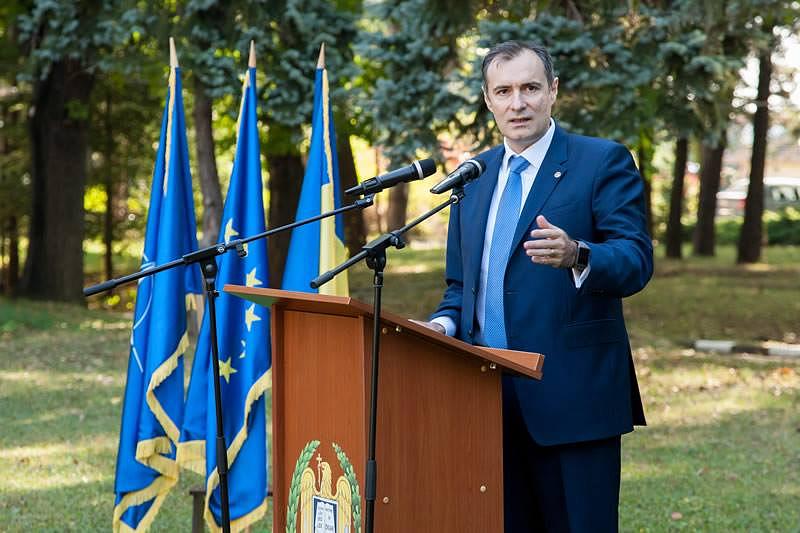 The first deputy director of the Romanian Intelligence Service (SRI), Florian Coldea, was suspended on Thursday, January 12, several days after runaway investor Sebastian Ghita accused him of blackmailing former Prime Minister Victor Ponta without presenting any evidence.
Coldea, who has been SRI's deputy director for 12 years, is one of the most powerful people in Romania. He is the top operative officer of the intelligence service and the only higher position is that of the SRI director, who is named by the Parliament at the President's proposal. Eduard Hellvig is the SRI director.
"Following the information that appeared related to Lieutenant-General Florian Coldea, which has been subject to preliminary checks, the SRI director, Eduard Hellvig, has decided, according to the procedures, the formation of a special committee to verify possible violations of the law or professional ethics," reads a SRI press release. "By the time this verification is finalized, Lieutenant-General Florian Coldea will be at the disposal of the SRI director, who will take over his duties. The committee will check the circumstances presented publicly and the documents provided by Florian Coldea," SRI added.
The decision to suspend Coldea comes after his name appeared a lot in the local media lately due to runaway investor Sebastian Ghita's video confessions. Ghita, who disappeared just before Christmas, and is now wanted by the Romanian authorities, has had seven video recordings made and aired by his television, Romanian TV. In these videos, Ghita, talks about his alleged friendship with Florian Coldea and chief anticorruption prosecutor Laura Codruta Kovesi.
Ghita claims that he has attended tens of meetings with Kovesi and Coldea at various SRI safe houses. He also suggests that CIA officers were present at some of those meetings. According to Ghita, the Romanian Intelligence Service (SRI) and the National Anticorruption Directorate (DNA) have been working together in recent years to suppress Romanian politicians and business people.
He claims that DNA has been fabricating cases with the help of SRI. He even says that he has been part of such an operation against former media mogul Sorin Ovidiu Vantu, the former owner of Realitatea TV. According to Ghita, Kovesi allegedly used him to send Vantu to court and then to jail. Kovesi refused to comment on the allegations, on Wednesday, saying that she would not start a dialogue with an indicted fugitive.
Sebastian Ghita made even more serious allegations about Florian Coldea, who he claims used to be his family friend. He said that Coldea blackmailed former Prime Minister Victor Ponta into proposing Laura Codruta Kovesi for the position of DNA chief prosecutors, in early 2013. According to Ghita, Coldea told Ponta that if he didn't name Kovesi at the helm of DNA, SRI would talk to the U.S. administration to cancel the visit Ponta wanted to make to the U.S. before the 2014 Presidential elections.
In another recording, Ghita claims that Coldea had threatened Ponta that he would go to jail if he signed the contract for the public private partnership to build the Comarnic-Brasov highway. According to Ghita, Coldea allegedly told Ponta that the Comarnic-Brasov highway shouldn't be built because Romania's foreign partners wanted the Sibiu-Pitesti highway constructed.
Former Prime Minister Victor Ponta hasn't made any comment on Ghita's recordings yet.
Ghita hasn't presented any hard evidence to support his allegations. However, he has emphasized the fact that he used to be friends with both Kovesi and Coldea. He presented a short video recording of a meeting he allegedly had with Coldea at a holiday villa and other pieces of video or photos from holidays their families allegedly had together in Seychelles, Tuscany, and Disneyland Paris.
Florian Coldea has made no comment on Ghita's allegations.
Florian Coldea, 48, was named first deputy director of SRI in July 2005, by former President Traian Basescu. The appointment was made shortly after the Romanian authorities recovered the three journalists that had been kidnapped in Iraq. Coldea participated directly to that operation. Basescu promoted Coldea to General, in 2008, to Major-General, in 2012, and to Lieutenant-General, in 2014.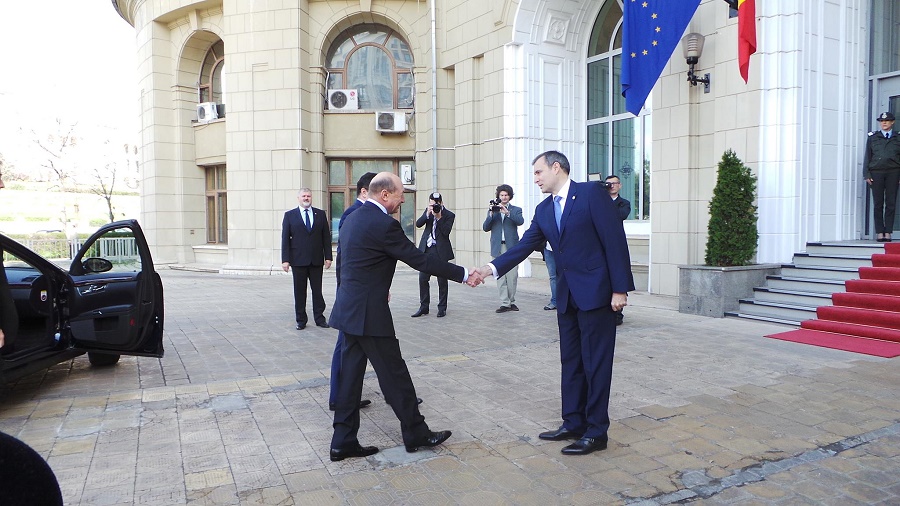 In 2007, when Traian Basescu was suspended for the first time, the former president of the Social Democratic Party (PSD), Mircea Geoana, presented two briefing notes that the SRI had allegedly made on three judges of the Constitutional Court. Geoana accused Coldea at that time that he wanted to blackmail the three judges to get a favorable decision for Basescu. Coldea was suspended, but a parliamentary committee ruled that there was no evidence to support Geoana's accusations.

After he finished his second mandate, in 2014, Traian Basescu turned against Florian Coldea and Laura Codruta Kovesi, the very people he had promoted into key positions, accusing them of bringing the secret services into justice.

Basescu's former protégé, former development and tourism minister Elena Udrea, was the first top politician who directly accused Florian Coldea of being involved in cases investigated by DNA. Udrea even denounced Coldea to DNA, in 2015, claiming that the SRI deputy director had asked her husband, Dorin Cocos, to give EUR 500,000 to Sebastian Ghita for his TV station, according to Mediafax.

The former chief prosecutor of the anti-organized crime directorate (DIICOT), Alina Bica, also accused Florian Coldea of being behind DNA's corruption case against her. She claimed that Coldea wanted to neutralize her because she wouldn't stop a case against Romanian investor Ovidiu Tender. SRI apparently wanted that case closed as it considered Tender to be an important asset.

Both Udrea and Bica were arrested and sent to court for several corruption charges. They are both free now.

Court issues warrant for the arrest of missing Romanian investor Sebastian Ghita

(Photo source: SRI on Facebook)

-->

Normal

-->