Romanian Fondul Proprietatea will sell part of its stake in OMV Petrom via public offering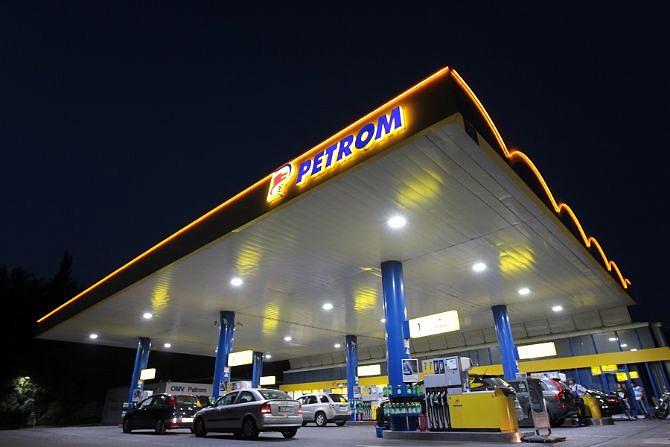 Fondul Proprietatea (FP), the biggest investment fund in Romania, will sell part of its stake in oil&gas group OMV Petrom via secondary public offering on the Bucharest Stock Exchange and London Stock Exchange. The offering is expected to be completed in the fourth quarter of 2016 and will also mark OMV Petrom's secondary listing on the London Stock Exchange.
OMV Petrom's shares, which are trading on the Bucharest Stock Exchange (BVB) under the ticker SNP, declined by more than 4% after Fondul Proprietatea announced its intention to sell.
OMV Petrom, which has been for many years the most valuable company in Romania, has seen its shares drop by almost 50% in the last two years, as the decline in international oil prices has strongly impacted the group's profitability. OMV Petrom is currently valued at around EUR 3.2 billion and Fondul Proprietatea's 19% stake is worth over EUR 600 million.
"The Fund to proceed with a sale of part of its interest in OMV Petrom through a public offering of both shares and GDRs. The offering will consist of the Fund's owned shares only. The company will not raise new capital in connection with the public offering and will not receive any of the proceeds from it," Fondul Proprietatea's manager Franklin Templeton announced on Friday, September 23.
In Romania, the offering will be available to both institutional and retail investors, while the global depository receipts (GDRs) sold in London will be offered to foreign institutionals.
American group Goldman Sachs is the Sole Global Coordinator of the offering with Romanian BCR, Austrian Erste Bank, and Czech brokerage house Wood acting as Joint Bookrunners.
With this partial exit, Fondul Proprietatea aims to enhance the trading liquidity of OMV Petrom's shares while remaining committed as a long term core shareholder to its successful development, the fund manager added. Fondul Proprietatea hasn't announced exactly how many of its shares it plans to sell.
Fondul Proprietatea first announced its intention to sell a significant part of its holding in OMV Petrom in March 2014. In September 2015, OMV Petrom's shareholders approved the company's secondary listing on the London Stock Exchange. The two decisions are connected, as Fondul Proprietatea's manager believes that selling its shares both on the Bucharest Stock Exchange and London Stock Exchange would increase its chances of finalizing this offer. However, the secondary listing has been delayed so far because of the low share price.
In July 2011, the Romanian state failed to sell a 9.84% stake in OMV Petrom on the Bucharest Stock Exchange. At that time, the company's shares were trading at RON 0.46 almost double compared to the current price (RON 0.2485, on September 23,2016). The state holds 20.64% of the group's shares and also considers selling some of its shares at some point.
The European Bank for Reconstruction and Development (EBRD) sold its 2.4% stake in Petrom via two private placements on the Bucharest Stock Exchange in 2012 and 2013. The financial institution got over EUR 105 million from the two deals. Fondul Proprietatea also sold a 1.11% stake in OMV Petrom for EUR 57 million, in May 2013. The price Fondul Proprietatea got for those shares was RON 0.39, over 50% higher than the current market price.
OMV Petrom is the largest integrated oil and gas group in South-Eastern Europe, with an annual oil and gas production of approximately 65 million boe (barrels of oil equivalent) in 2015. The group has a refining capacity of 4.5 million tons per year at its Petrobrazi refinery near Ploiesti and operates an 860 MW high efficiency power plant and a 45 MW wind park. The group is present on the oil products retail markets in Romania and neighboring countries through 784 filling stations.
In the first six months of 2016, OMV Petrom had consolidated revenues of EUR 1.6 billion, 18% lower than in the same period of 2015, and a net profit of EUR 90 million, down 60% compared to H1 2015.
Austrian group OMV owns 51% of OMV Petrom's shares, the Romanian state has a 20.64% stake, and Fondul Proprietatea controls 19%, with the remaining 9.36% held by investors on the Bucharest Stock Exchange.
Romania's OMV Petrom to distribute 30% of this year's profit as dividends
Romanian Fondul Proprietatea resumes its third share buyback offer after five months
Romanian Fondul Proprietatea sells stakes in E.ON's local subsidiaries for undisclosed sum
Romania's Fondul Proprietatea gets EUR 121 mln for Romgaz stake
Andrei Chirileasa, [email protected]
Normal