Romanian central bank governor ready to accept new term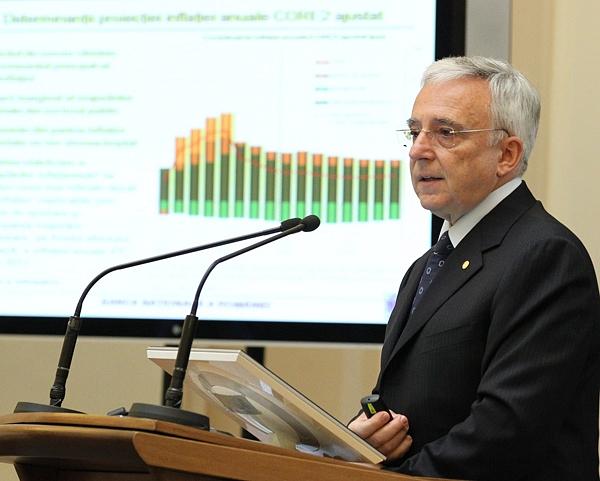 Romania's central bank governor Mugur Isarescu implied that he would not say no to another term at the top of the monetary authority.
His term expires in October this year, and last May he implied he was not willing to stay in office.
"The parliament will decide," Isarescu said on January 8 when asked whether he wishes another term.
But G4media.ro interprets Isarescu's declared interest in remaining at the head of the central bank as part of a strategy that he must follow in order to pursue the central bank's policies in a complicated year for monetary developments. He can not afford being seen as a "lame duck", the local publication commented. Otherwise, the tensions between the ruling coalition and the government on a side and the central bank on the other, are strong enough to conclude that another term wouldn't be easily gained by Isarescu.
Governor Isarescu has severely criticised Government's emergency ordinance that stipulates an unusual tax on financial assets. More recently, the Government and the central bank blamed each other for the local currency's weakening -- a development that was predictable given the rising external balances but is now interpreted by each side in own favour.
(photo source: Bnr.ro)
Normal