National Day Parade in Bucharest to bring together more than 3,000 troops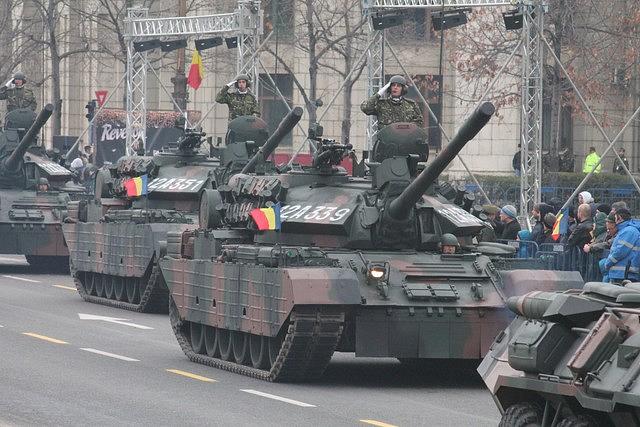 Over 3,000 soldiers and specialists from the Ministry of National Defense, Ministry of Interior and the Romanian Intelligence Service, as well as troops from allied and partner countries will participate in the National Day parade to be organized at the Arch of Triumph in Bucharest on December 1.
A total of 300 technical means, including around 50 aircraft, will also be brought at the parade, according to the Romanian Ministry of Defense.
The foreign troops will be from the UK, Italy, Germany, the Republic of Moldova, Poland, Slovakia, Spain, and the US. The parade will start at 11:00.
A military and religious ceremony will also take place in at the Tomb of the Unknown Soldier in Carol I Park, in Bucharest, starting 08:00.
On December 1, 2016, Romania celebrates 98 years since the Great Union in 1918. On this day, representatives of the Romanian Armed Forces will participate in the preparation and organization of military parades, military and religious ceremonies, meetings with veterans, exhibitions of military equipment, and other events in several cities across Romania.
In Bucharest, the National Day parade will cause several traffic restrictions in the Arch of Triumph Area. Also, the Defense Ministry announced that the use of drones is prohibited in the areas where such events are being organized.
The rehearsal for the December 1 parade will take place on Sunday, November 27, starting 8:00. This will also cause traffic restrictions in the area around the Arch of Triumph on Sunday morning.
Troops of NATO member states to participate in Romania National Day parade
Mayor: Bucharest's Arch of Triumph to be ready for December 1 parade
Irina Popescu, [email protected]
(Photo source: Mapn.ro, photo by Eugen Mihai)
Normal