Flowers just a click away: Online flower shops in Romania for all the romantic men out there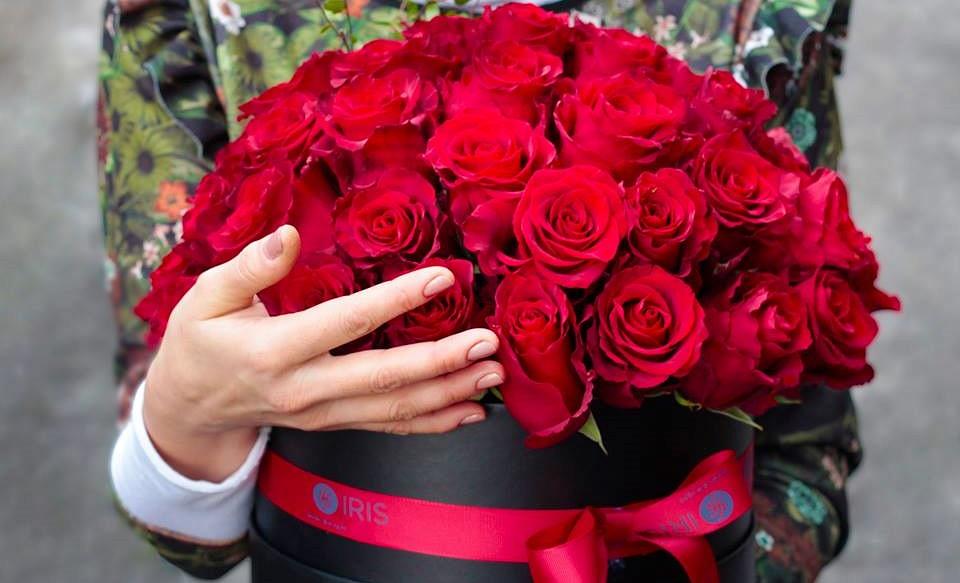 Valentine's Day was just the start of a long period in which women get special attention from men in Romania. On Friday, February 24, Romanians celebrate their own lovers' day – Dragobete, and this day is followed by two more special celebrations, namely March 1 (the first day of spring) and March 8 (Women's Day).
It's well known that women love flowers, so this is among the most popular gifts men offer to the special women in their lives these days. However, even if you choose to buy something else, a beautiful bouquet of flowers or at least a romantic red rose shouldn't miss from your gift.
Although some like to spend time in flower shops and choose the most beautiful flowers themselves, the online option has become popular as well, as it helps busy men save some time. With all the holidays these days, who wouldn't like to save some time?
And if you are away on a business trip in this period but you still want to surprise your loved one by sending a nice bouquet at her office or at home, these are the places to look at. Here's a list of online flower shops in Romania that could help you find the perfect flower bouquets:
Floridelux.ro offers a wide range of flowers, flower bouquets and flower arrangements these days. On the website, you can find three categories to choose from, namely Dragobete, March 1, and March 8. You just have to click on the category you are interested in, and choose the perfect flowers for the woman you love, or simply respect and admire. For example, in the Dragobete category, there are beautiful heart-shaped boxes with flowers, big bouquets made of spring flowers, and romantic bouquets made of red roses. Prices start from RON 89 (EUR 20), but can go up to over RON 1,000 (>EUR 220).
Magnolia.ro is another e-shop that offers many beautiful flower arrangements. Romantic men can find bouquets of red roses, but also arrangements made of flowers and little hearts, heart-shaped bouquets, or even huge bouquets of roses that would make any woman smile. For example, a bouquet of 101 red roses can be purchased with RON 1,309 (EUR 290) while a heart-shaped box with red roses costs RON 599 (EUR 133). For March 1, you can choose from a wide variety of spring flowers, such as tulips, freesias, and daffodils. Some of the flower bouquets also have the red and white string Romanians attach to martisoare (trinkets) – small objects offered on March 1.
Floria.ro's offer also includes special flowers for Dragobete, March 1, and March 8. The flower bouquets for Dragobete cost between EUR 46 and EUR 155, the offer including a beautiful bouquet shaped like a heart, a bouquet made of 25 multi-colored roses, and a special bouquet called Dragobete. However, there are also other special bouquets, which are more expensive. For example, a heart made of 95 red roses costs EUR 252 while a heart-shaped bouquet made of red and pink roses has a price of EUR 149.
Florariacupovesti.ro is another website you could try. The shop's offer also includes special flowers for Dragobete, March 1, and March 8, but you can choose any bouquet you think the woman you love would really like. In the Dragobete section, there are huge bouquets made of 151, 111, or 101 red roses, which cost between RON 899 (EUR 200) and RON 1,799 (EUR 400), but also smaller bouquets that cost only RON 269 (EUR 60). The March 1-8 offer includes more spring flowers, the prices varying from RON 169 (EUR 37.5) to RON 579 (EUR 128).
Florariairis.ro also has a wide offer of flower bouquets, baskets, and other arrangements. The prices start at RON 80 (EUR 17.7) for a bouquet of 11 tulips and go up to RON 1,535 (EUR 340) for a bouquet of 150 red roses.
Flordelosandes.ro also has a special category of flowers for the beginning of spring. For this period, the flower shop offers bouquets for all pockets and preferences, from small bouquets of white or red lilies, which cost RON 60 (EUR 13), to a basket with spring flowers that costs RON 265 (EUR 59).
Other online shops from where you can buy flowers are Flori.ro, Buchete.ro, and Florarie.ro.
Most of these online flower shops have English versions and can do the delivery the same day as the order is placed.
Irina Popescu, [email protected]
(Photo source: Floraria Iris on Facebook)
Normal