Chill out! Pools and waterparks in Bucharest that beat the summer heat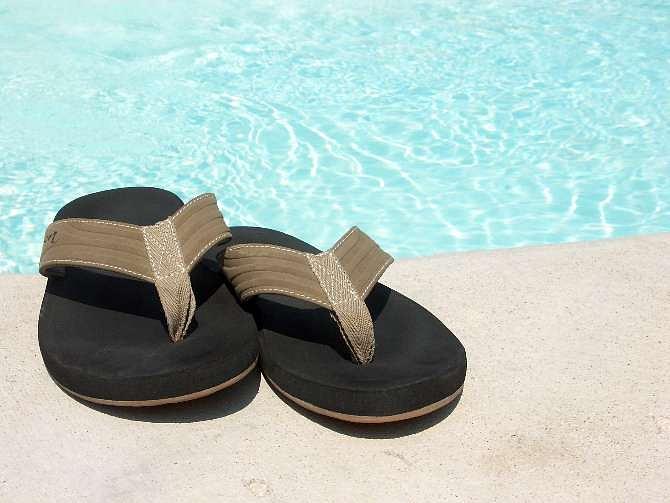 Summer is here, with its high temperatures and sunny days. Romania's capital is one of the hottest cities in the country during summer, as temperatures here often go over 30 degrees Celsius. This is why most of its residents head towards the mountains or the seaside in search for more refreshing places.
If you're also looking to escape the heat, but don't have time for a trip outside Bucharest, we've made a list of pools and water parks in the capital.
Outdoor public pool complexes
There are several outdoor public pool complexes (stranduri in Romanian) in Bucharest. They are usually crowded, especially when the days get really hot, as they offer people the chance to cool during summer at quite low prices.
Berceni public pool (Strandul Berceni), located on Izvorul Oltului street, is the cheapest. The entry costs RON 15 for adults during weekdays and RON 20 in weekends, and just RON 5 for children regardless the day.
Drumul Taberei public pool is also one of the cheapest such locations in Bucharest. Here, adults have to pay RON 20 during weekdays to have access in the complex, and RON 30 on Saturdays and Sundays. Address: 115, Aleea Drumul Taberei street.
Another popular location is the Tineretului public pool, located on Primo Nebiolo street. Prices: RON 25 from Monday to Friday, and RON 40 during weekends. You can also try the public pool in Titan, which also stays open during the night. A ticket costs RON 30 per day (between 9:00 and 19:30) and RON 30 per night (between 21:00 and 7:30).
Other such pools in Bucharest: Crangasi-Ciurel (Dambovita), Vacaresti (Strandul Copiilor), and Giulesti.
Swimming pools
Those who like swimming can also choose from a wide number of private pools in Romania's capital.
Daimon Pool, located near Tineretului Park, is one of the most popular pools in Bucharest. It is 20-meter long and 10-meter wide, and its water has a temperature of 28-29 degrees Celsius. A day pass for the outside pool costs RON 40 for adults between Monday and Friday, and RON 30 for children aged 5-12. On weekends, the prices are a little bit higher: RON 60 for adults and RON 40 for children.
You can also try Aqua Garden Militari Residence complex, located on Rezervelor street. It has two swimming pools – outdoor and indoor, playgrounds for children, and a restaurant. Entry costs RON 30 during weekdays and RON 50 on weekends.
AQUA by Pescariu Sports&SPA's offer includes an outdoor pool, a special pool for children, restaurant, and bar. A ticket costs RON 60 for adults and RON 40 for children between Monday and Thursday, and RON 100 for adults and RON 50 for children from Friday to Sunday. A VIP pass is RON 300 from Monday to Thursday and RON 450 in weekends. Address: 3, Glodeni street.
Bamboo Pool, located on Tuzla street, also stays open daily for all those who want to cool this summer. Entrance fee: RON 30 during weekdays and RON 50 on Saturdays and Sundays.
Floreasca Pool on Mircea Eliade street might also be a good idea this summer. It stays open daily between 10:00 and 20:00 and the entry fee for adults is RON 25 during the week and RON 50 in weekends. For children aged 3-12, a ticket costs RON 15 during the week and RON 30 on Saturdays and Sundays.
You can also find pools in the World Class fitness clubs. The club recently opened at Mega Mall has a semi-Olympic swimming pool that also has a view over Bucharest. The World Class clubs at Radisson and Marriott also have pools.
Update 2016: The Radisson blu hotel on Calea Victoriei opened its outdoor pool for outside guests starting 2016. Visitors who don't stay at the hotel can get access to the pool for a RON 100 (EUR 22.5) fee.
The Intercontinental hotel in downtown Bucharest also has a pool at the 22nd floor that offers a nice view of Bucharest.
Other pools you may want to try in Bucharest are La Plage, Club Oasis' pool, or Aqua del Mar.
Waterparks
Divertliand is one of the largest waterparks in Romania's capital. Located in Militari neighborhood, western Bucharest, the park has 22 waterslides, a wave pool, and a sand beach. Its offer also includes a heated pool for children, a new food corner, and more leisure activities such as yoga and swimming classes. This season, the prices start at RON 40 for adults, while children aged under three get free entrance. Tickets can also be purchased online. Visitors can reach Divertiland by train, by bus, or by microbus.
Water Park is located in northern Bucharest, in Otopeni. It has waterslides, pools, as well as other leisure facilities such as beach volley, beach football, pools and children playgrounds. The waterpark is open between 09:30 and 20:00 from Monday to Friday and between 09:00 to 20:00 in weekends. Ticket prices start at RON 30 per adults and RON 15 for children.
Update 2016: Therme is the largest indoor wellness and entertainment complex in Romania. It is located in northern Bucharest, near Balotesti. The complex has constant water and air temperature throughout the year and has several distinct areas for different activities. The most popular is the Galaxy area, which includes water slides and a wave pool.
If you know any other refreshing places in Bucharest, please drop a line in the comment box below.
You may also be interested in: Adventure parks near Bucharest: where to go to test your limits
Irina Popescu, [email protected]
Normal