Where to watch the 2018 World Cup in Bucharest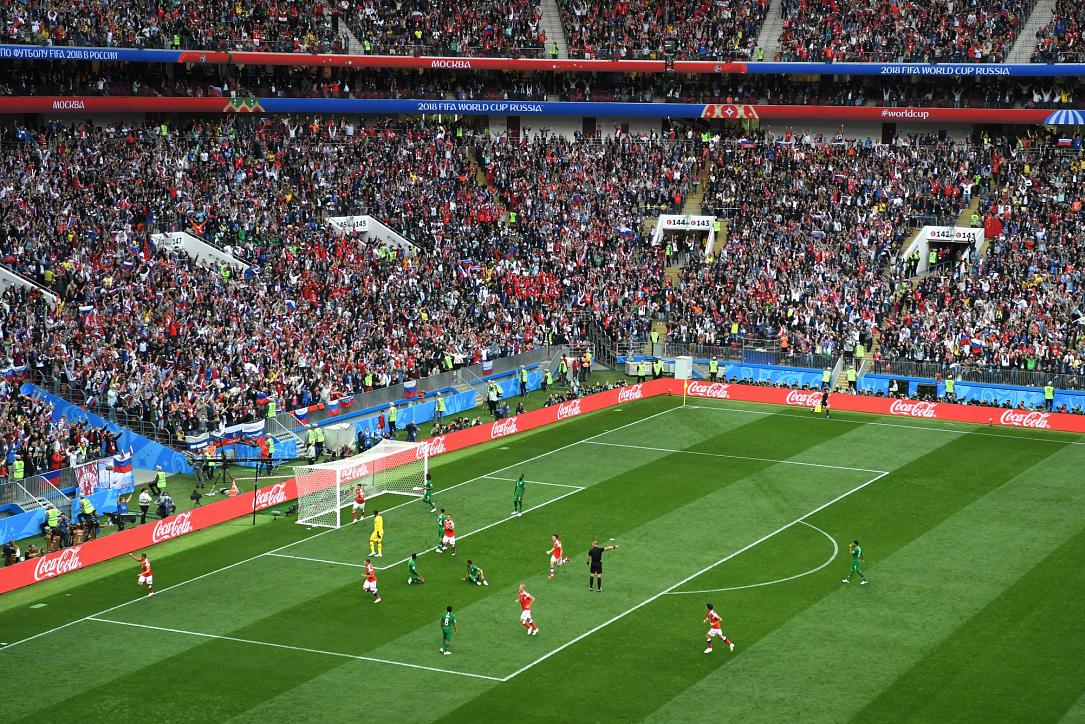 The 2018 World Cup is currently ongoing in Russia, where 32 national teams from across the globe are competing for the big trophy. We've made a list of places in Bucharest to watch the games and see the action unfold with friends and family.
Promenada Mall
This shopping mall has installed a 6 x 4.5 m LED screen on its outdoor terrace, where all the World Cup 2018 games will be screened. Promenada Mall is located at 246B Calea Floreasca street. The program of the screenings is available here.
AFI Palace Cotroceni mall
A big screen was installed at the mall's Far entry, especially for the football fans who want to watch the big football event. All the World Cup matches will be screened here, and the program is available here. AFI Palace Cotroceni is located at 4 General Vasilea Milea Blvd.
Mega Mall
This mall located at 3 Pierre de Coubertin Blvd. in Bucharest installed two curved screens on its terrace where football fans can watch all the World Cup games. The program is available here.
Veranda Mall
Veranda shopping mall also installed a 7-meter outdoor screen for those who want to watch the World Cup games. The mall's address is 23 Ziduri Mosi street. More details are available here.
Intercontinental Bucharest
Football fans can watch the FIFA World Cup 2018 live in three locations, namely the Corso Summer Terrace, the Modigliani restaurant terrace and Intermezzo Bar. More details are available here.
Park Inn by Radisson Bucharest Hotel & Residence
Here, the football fans can watch the games on an outdoor 6×3 meters LED screen. More information here.
Crowne Plaza Bucharest
Live matches are screened at the hotel's Citronelle terrace or in the Crown Cafe Bar. Find out more here.
Beraria H
Until July 15, when the World cup ends, the football matches can also be watched at Beraria H in Herastrau Park (northern Bucharest). The program is available here.
Hard Rock Cafe
Those who are in the north part of Bucharest and don't want watch the games at home can also go to the Hard Rock Cafe in Herastrau Park (32 Kiseleff Avenue). The venue's calendar of events is available here.
***
Other places to watch the World Cup games: Hype Bar (6 Covaci street), The Vintage Pub (43 Smardan street), Madame Pogany (40-44 Banu Antonache), as well as most of the pubs and bars in the Old Town. In Romania, the 2018 FIFA World Cup is broadcasted by the national television TVR.
Irina Marica, [email protected]
(photo source: FIFA World Cup on Facebook)
Normal