Sally Wood-Lamont discovers the secret to an independent life for Romania's people with disabilities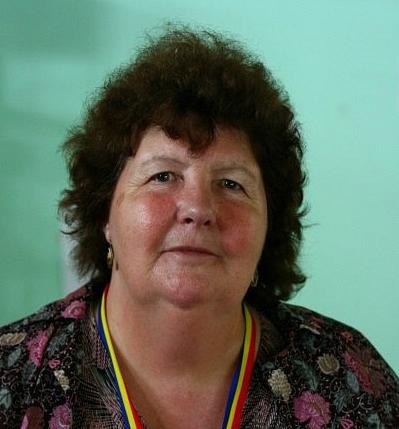 A descendant of the Highland Scottish clan Lamont lives in Cluj-Napoca, north-western Romania, and battles for the rights of disabled people. Her name is Sally Wood-Lamont.
With a strong Scottish accent, Sally Wood-Lamont starts telling her story over Skype. It's mid-November, and she is taking part in the International Paralympic Committee in Mexico as representative of Romania. We have managed to plan an interview via Skype despite the 7-hour time difference between Romania and Mexico.
"I got involved with Romania in 1990. I'm a librarian by profession," says Sally.
She speaks clearly and distinctly. It's how she learned to pronounce the words in her teen years. Growing up with a mother who became deaf after 35, Sally understood she didn't have to shout, just say every word clearly.
When Sally would go out with her mom, people would turn and talk to the daughter, as if the mother was invisible. She would tell them every time that her mother was deaf, not stupid, and she spoke seven languages.
Decades laters, Wood-Lamont's combative attitude isn't different. She leads the Romanian Paralympic Committee, and has managed to bring Romanian athletes to the Paralympic Games in Beijing, London, and hopefully, in Rio de Janeiro, next year.
"People with physical disabilities are not very much different from you or me," Sally explains. They may not have a leg, an arm, but they've got a brain, and they are very able to live like you. There is no difference."
For Sally, this is obvious, but for a big part of the Romanian society, disability means more than just a leg or an arm missing.
Romania's existing education system is segregated, and children with a disability don't attend public schools, reads a report by Philip Alston, United Nations Human Rights Council Special Rapporteur, after his visit in Romania, in November 2015. People with disabilities also face a variety of challenges in employment and housing.
"I noticed that a lot of NGOs treated these people like children," says Sally. "That's how they called them, 'copii'. They weren't children. They weren't growing up and they weren't learning how to grow up, they were always supervised by other people like they were disabled not only physically but also mentally."
But Sally Wood-Lamont discovered one of the best and easiest way of integration: sports.
The Highland Scottish hockey player

Sally Wood-Lamont's family are from the Lamont Clan, a Highland Scottish clan that ruled for centuries almost all of the Cowal region, in the west of Scotland. Her grandfather was a minister of Coldingham, a village on the East Coast of Scotland, from 1897 to 1952, when he moved to Edinburgh.
Despite the legend-like family history, Sally's childhood wasn't fairyland. Her mother, who worked as a teacher until she lost her hearing, was a single parent and didn't have much money. After she had become deaf at 35, she continued to give private lessons. She spoke six foreign languages and could teach all of them. "A very eccentric but very normal person," Sally says laughing. She loved reading biographies and telling stories.
In primary school, Sally was the biggest in the class and wore a fringe, which was her hallmark as a child. She was good in all sports, but never the best, Sally says. The height of her career was when she became part of the school's first hockey team. Sally was the goalkeeper.
The hockey adventure ended when she was 14 and a half. She didn't have a lot of money, so she had to find a job. Sally worked in a store on Thursday evenings and Saturdays, and that clashed with all the matches that she would do in hockey or volleyball.
"I couldn't ask mom for money for myself, so I had to be independent from a very early age," she says.
Now she teaches young adults with disabilities how to become independent through sports. She didn't plan to work in the field of disability or to move to Romania. Everything happened naturally.
The Lamont Center in Cluj-Napoca

A fire destroyed many of the books of the University Library of Bucharest during the 1989 Revolution in Romania. Academics in the country asked for help in Europe for rebuilding library collections. Sally was a senior librarian at the Edinburgh University. She was asked if she would head the Scottish Books for Romania Appeal.
"I was a person who did a lot of things and liked to get involved with projects. They gave me six months to do the project. That's how I started."
In 1994, Sally moved to Cluj-Napoca, a city in the north-west Romania. She took on a different project here: automation of Cluj medical library. Together with a Romanian woman called Ioana Robu, Sally had to get all the books into a database.
Then one day two young disabled men asked Sally if she could pay their entry ticket to a competition run by the Romanian Federation of Sports for Disabled people.
"Sure, I would be very happy to do that," she replied. Sally kept sponsoring them at different competitions and realised that sport made them more independent. During the competitions, they were on their own, and no one supervised them.
"At competitions they were adults, they were not children anymore. They could talk, and they could do their sport, they were free of parents as well."
Wood-Lamont then got a mini bus and would organize city tours for disabled people or would bring them to a centre where they could socialize. They were so enthusiastic about leaving their homes even for a few hours, that Sally decided that if she ever had the money, she would open a proper club.
Her mother died in 1999. The same year, Sally had the money to start a club: The Lamont Center. It started with 20 members, and it now has 50.
It takes, at least, three years to get to performance in sports, Sally says. Sometimes it takes about eight years to train a Paralympic athlete, the same as for an Olympic athlete. There is no difference in preparation.
"A disabled person has got even more to do, much more to conquer, their fear, their lack of belief in themselves. They've got the motivation to prove that they are equal to other sportsmen."
Out of the 20 sportsmen that started in the Lamont Center, at least 15 are married and have jobs now.
"Sport has changed their lives. It has integrated them into a society that had rejected them. And Romania is a society that has rejected them in many ways," Sally says.
Once a librarian, always a librarian

In 2008, Wood-Lamont was asked to go as Chef de Mission to Beijing with the Romanian Paralympic team. Sally hadn't been to a large sports competition since 1970 when the Commonwealth Games took place in Edinburgh. Back then, she was 20 and loved the whole atmosphere. So now she grabbed the chance. It completely changed her life because she saw that what she had started to do in her club could be done nationally in the whole of Romania.
One year later Sally was elected President of the Romanian National Paralympic Committee.
Romania's Paralympic team started with one qualified athlete at the 2008 Summer Paralympic Games in Beijing. Four years later, Romania had five athletes who qualified for the London Paralympic Games. For the Paralympic Games that will take place in Rio de Janeiro next year, Romania hopes to have between 10 and 12 athletes.
In a 2012 interview with the Chicago Tribune, Sally Wood-Lamont explained that corporate sponsors are not very interested in the Romanian Paralympic team, and she subsidises herself the team with several thousand euros a year.
The Romanian National Paralympic Committee received last year 100,000 euros from the Ministry of Youth and Sports for international competitions, training and equipment. This budget barely covers anything but attendance at the major competitions, European and World Championships of each of these, says Sally.
Even though she focused on sports for disabled people, Sally doesn't feel like she has given up librarianship.
"In a different way I am still a librarian in attitude and in how I think,  but I moved to a new field of disabled sports. But I think that once a librarian, always a librarian. Things must be in order, everything must be filed away properly, and you must use that information in all ways that you can."
She currently edits various medical journals and is a consultant to the library.
"As I always say it, I like people who take something to do, and they do it from A to Z. They don't stop halfway round about M or L, and think it's done. A job must be done from the very beginning to the very end, and it must be done well."
By Diana Mesesan, features writer, [email protected]
Normal