Romania's Supreme Defense Council approves plan to equip army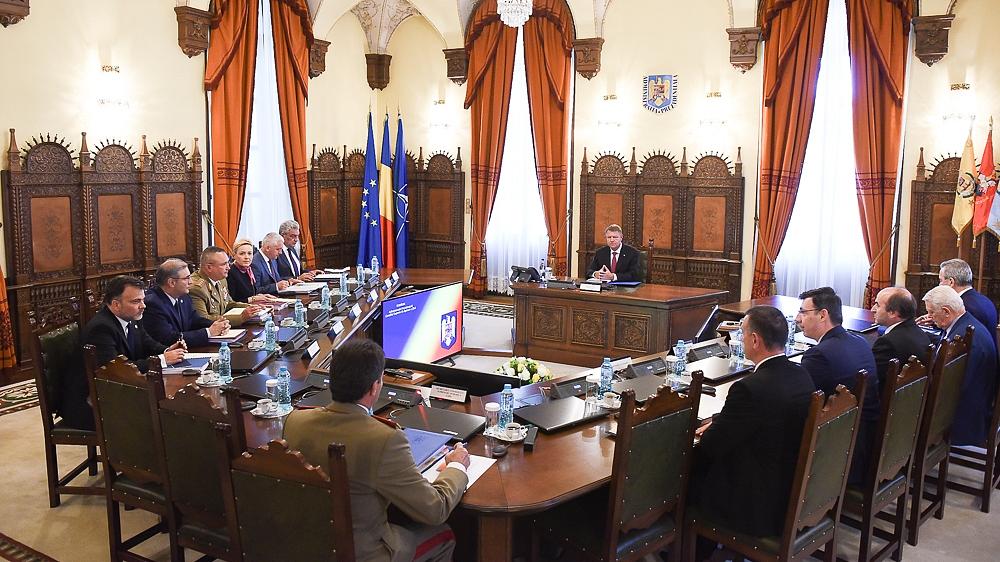 Romania's Supreme Defense Council (CSAT) approved yesterday the plan to equip the national army between 2017 and 2026.
The eight procurement plans will have multi-annual funds of EUR 9.8 billion. Romanian president Klaus Iohannis led the Supreme Defense Council's meeting. Romania has pledged to allocate 2% of GDP for defense, which is a requirement for all NATO states.
US President Donald Trump praised Romanian counterpart Klaus Iohannis for this commitment during a meeting they had at the White House earlier this year. US defense contractors hope to get much of Romania's military spending, as the country has already decided to buy Patriot missile systems worth some USD 3.9 billion. American companies also want to sell F-16 fighters and multirole helicopters to Romania.
CSAT also appointed Ionel Sorinel Vasilca as director of the Special Telecommunication Services (STS), at the proposal of president Klaus Iohannis. Vasilca has been the deputy director within STS since 2005. He replaces general Marcel Opris, who retired last week, after 12 years at the helm of this service.
Normal