Romania's President asks independent PM to get politically involved to continue after the elections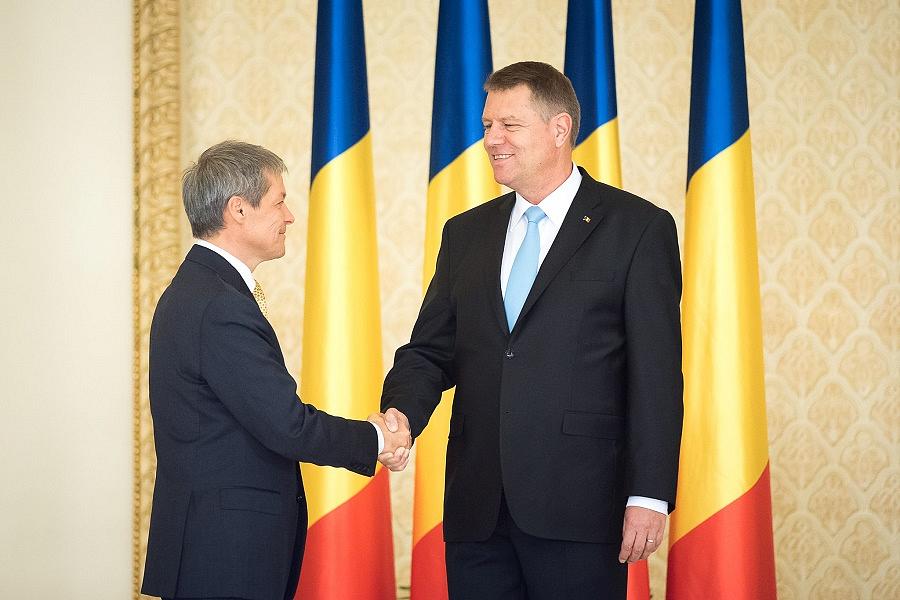 Romania's President Klaus Iohannis thinks that Prime Minister Dacian Ciolos should continue his projects but says he won't name him to form the Government after the parliamentary elections in December unless Ciolos declares his allegiance to a political party.
Iohannis firmly said that he would not name a politically independent Prime Minister after the elections. Dacian Ciolos is not politically involved. Iohannis appointed him as Prime Minister in November 2015 when the Social Democratic Government led by Victor Ponta was forced to resign after the massive street protests determined by the Colectiv tragedy.
The technocrat Government led by Ciolos had a clear one-year mandate to prepare this year's parliamentary elections and to accelerate some much-needed reforms.
"I personally think that (Ciolos) should continue the projects he started but, in this case, he should at least declare his sympathy, adhesion, or preference for the political party he thinks he could work with after the parliamentary elections," Iohannis said, according to Mediafax.
"Dacian Ciolos could very well continue his important projects if now, when the equation is still uncertain, he states his future intentions," he insisted.
Despite his growing popularity, Dacian Ciolos recently said that he would not join any political party or run in the parliamentary elections. However, he said he was ok with some of his ministers running for office, but that they would have to resign from his cabinet.
Ciolos and some of his ministers have been courted by the National Liberal Party (PNL), Iohannis's former party, and the anti-system party Save Romania Union (USR), led by social activist Nicusor Dan. On the other hand, the Social Democratic Party (PSD) and its allies have criticized Ciolos and his cabinet in recent months.
Pundits see Dacian Ciolos as a good option for taking over as president of the National Liberal Party (PNL), which was strongly hit this week by the corruption investigation on Vasile Blaga, one of the party's co-presidents. Blaga, who was also PNL's campaign coordinator for the parliamentary elections, resigned and said he wouldn't run for a new senator mandate.
Thus, the President's ultimatum to Ciolos may be interpreted as an attempt to save his former party by bringing a popular figure like the Prime Minister at its helm.
However, the liberals would be happy to continue with Dacian Ciolos as Prime Minister even if he doesn't join their party, on the condition that PNL will be part of the new Government, according to some liberal leaders.
Meanwhile, Liviu Dragnea, the president of the Social Democratic Party (PSD), reacted to the President's statements saying that he should respect the Constitution and not get involved in the electoral campaign.
Normal