Romanian justice minister resigns after massive street protests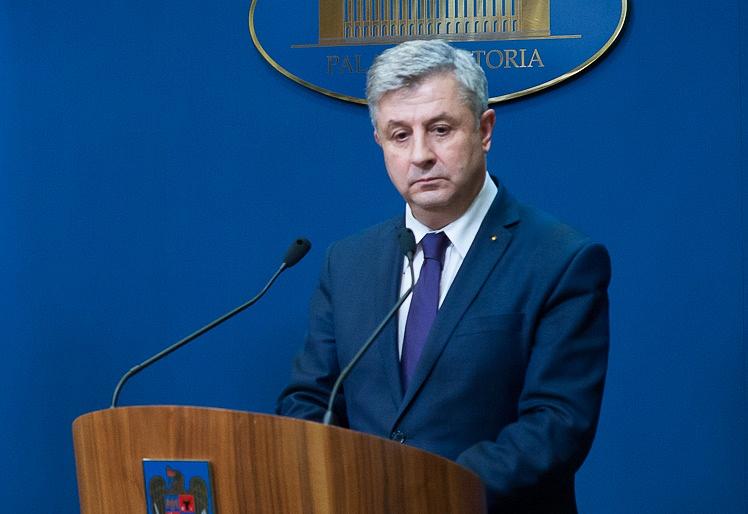 Romania's justice minister Florin Iordache announced his resignation on Thursday. His announcement came after the largest street protests Romania has seen in over two decades. The minister himself had announced the criminal law changes that led to protests.
"Since I came to the Ministry of Justice, I've proposed and took all the legal steps to remedy a series of existing problems, which were quite sensitive. As you've seen, all the initiatives undertaken are legal and constitutional. The proposed projects were put up for public debate, organized by the Ministry of Justice, and are currently in parliamentary debate. However, this was not enough for the public opinion, so I decided to resign from the position of minister of justice," he said after the Government's meeting on Thursday.
His resignation didn't come as a surprise, as it was expected that the minister would step down or that the Prime Minister would dismiss him after the massive protests caused by the adoption of a controversial emergency ordinance on justice. Florin Iordache announced it during an evening conference and supported the emergency ordinance that would have brought some important changes to the Penal Code. The ordinance was repealed, however, last Sunday.
Iordache was subject to a series of jokes on social media and elsewhere online in Romania.  In the conference announcing the controversial legislative change, he kept avoiding answers to sensitive questions, and instead was asking for another question from the media (in Romanian "alta intrebare"). His "another question" statement was a source of both jokes and slogans during the massive street protests in recent days, and even became a famous local hashtag #altaintrebare.
The justice minister's resignation may not be enough for the people who have been protesting in Romania since the overnight legislative change was announced. Protesters want the entire Government to resign because they don't trust it anymore.
Florin Iordache took over as justice minister in the Government led by Sorin Grindeanu in early-January this year. Before that, he was the president of the Chamber of Deputies between June and December 2016, and vice-president of the Chamber of Deputies between February 2015 and June 2016. From 2000 to 2017, Iordache held several offices in the Parliament. Before that, he was the deputy mayor of Caracal.
Romania's PM considers replacing current justice minister with a technocrat
Romania's minister for the business environment resigns after Govt.'s controversial justice bill
Irina Popescu, [email protected]
Normal