Romania won the best World Cup match ever – The Guardian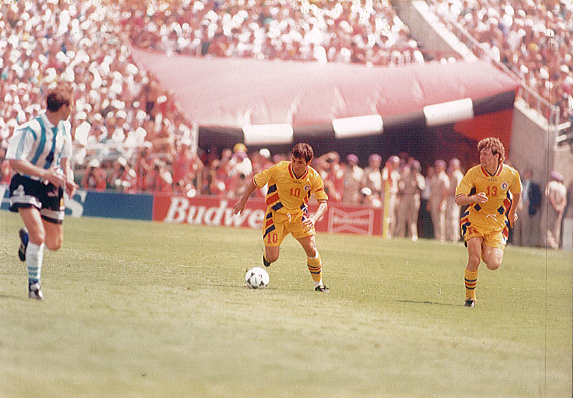 The match between Romania and Argentina at the 1994 World Cup in the US may be the best football match ever at a World Cup, according to British sports journalist Craig McCracken of The Guardian.
Romania, who went into the match as an outsider against the two-times World Cup winners, won 3-2 and qualified to the tournament's quarter final stage, its best performance ever at an international tournament.
"Five goals, world-class footballers at their peak and a match in the balance right until the final whistle suggest this was a thriller, but they don't necessarily scream out classic of our times. So what marks out this particular fixture as one that transcends all others? The incredible pace and intensity of the game despite the blisteringly hot conditions, the exceptional technical quality on display from both sides and the fascinating tactical battle between two canny managers who were employing radically different styles," McCracken argues in his article.
Romania's football team in that match included some of the best players that the country has ever had, led in the field by legendary playmaker Gheorghe Hagi, or "Maradona of the Carpathians", as he was named at that time. Meanwhile, Maradona himself watched the match from the stands, after being eliminated in the competition's early stages for banned substance use.
Hagi scored one of Romania's goals while the other two were scored by forward Ilie Dumitrescu. Gabriel Batistuta and Abel Balbo scored for the Argentinian side.
Romania stopped in the quarter finals after a dramatic match against Sweden. The team returned to the World Cup in 1998 but has failed to qualify to another world tournament since.
(Photo source: Gheorghe Hagi Facebook Page)
Normal