Romania could make new attempt to include Brancusi ensemble on UNESCO list in 2018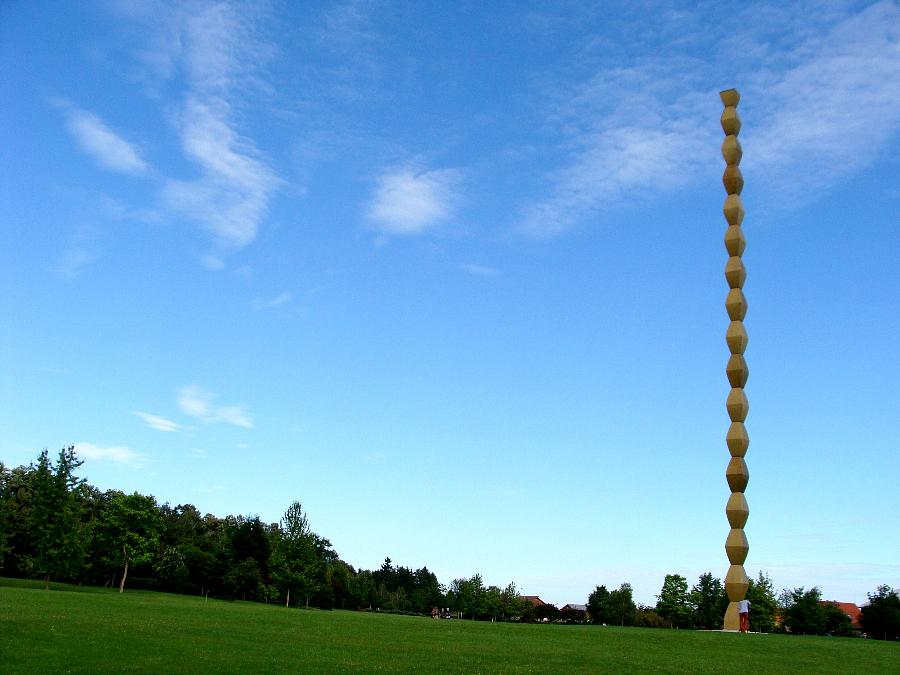 Culture minister Corina Suteu hopes that the Romanian authorities will manage to submit to UNESCO the registration file for Constantin Brancusi's Ensemble in Targu Jiu, in 2018.
The first registration file for the Brancusi Ensemble was withdrawn because "it wasn't well articulated," the minister said, reports local News.ro. Moreover, if the first file would have been rejected, the authorities couldn't have submitted it again.
"We hope that, in 2018, we'll also submit the file for the ensemble in Targu Jiu, which was withdrawn. It was said in the press that we weren't interested in it, but that's not true, that file was not well articulated so we withdrew it and now, through a very elaborated activity and work carried out by the National Heritage Institute, a good file will be submitted in 2018," Corina Suteu said.
The Romanian state withdrawn the file of Constantin Brancusi's Ensemble in Targu Jiu in 2015, following a recommendation from the International Council on Monuments and Sites (ICOMOS).
In February this year, Romania's former culture minister Vlad Alexandrescu also announced the plan to try again to include the Brancusi Ensemble on UNESCO's World Heritage List.
Constantin Brancusi is one of the greatest sculptors in Romania's history. The sculptural ensemble he created at Targu Jiu is an homage to the Romanian heroes of the First World War. It includes three famous sculptures: the Table of Silence, the Kiss Gate and the Endless Column.
Read more about Constantin Brancusi here.
Romania wants to include virgin forests on UNESCO World Heritage list
Irina Popescu, [email protected]
Normal