Restricted access to railway bridge in main Bucharest park after train kills cyclist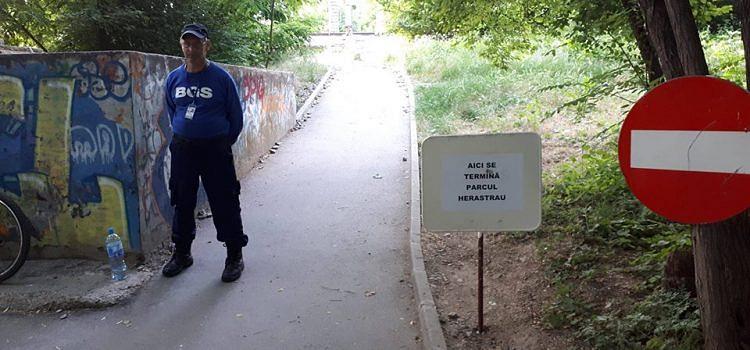 The Bucharest City Hall has decided to restrict the citizens' access to the railway bridge in Herastrau Park, one of the largest and most popular parks in the capital, after a cyclist was hit by a train and died on that bridge, reports local Hotnews.ro.
So far, the locals and tourists who wanted to make a complete tour of the Herastrau Lake had to cross the railway bridge as the City Hall failed to build a pedestrian bridge. Several accidents occurred on the railway bridge over the years, with two people dying this year alone.
However, the problem might be solved soon, as the authorities are working on installing a temporarily floating pontoon, so people can cross safely between the two banks of Herastrau Lake, according to a statement from the Save Romania Union party.
In a recent press release, the Bucharest City Hall said that it has tried to find a safe solution in this case since 2015, but that it couldn't build a pedestrian bridge as the Ministry of Transport didn't approve its construction, according to Hotnews.ro.
In its turn, the Ministry of Transport said that it has informed the City Hall in 2015 that it would issue the permit for the construction of the pedestrian bridge, but it hasn't received yet the technical documentation needed to issue this document.
Herastrau Park is one of the largest parks in Romania's capital. Located in northern Bucharest, it covers an area of some 110 hectares, while its lake spreads over more than 70 hectares. Many runners and cyclists like to do a full Herastrau lake run or tour.
Read more about Herastrau Park and other large parks in Bucharest here.
Irina Popescu, [email protected]
(photo source: Usr.ro)
Normal