Flight ban sparks new tensions between Romania and Russian deputy PM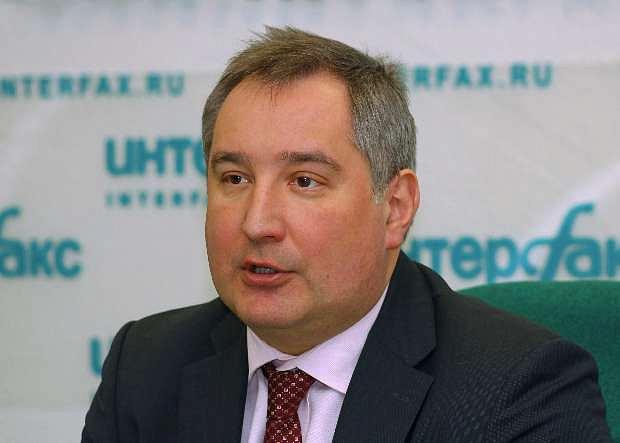 Russian Deputy Prime Minister Dmitry Rogozin had to cancel a trip to Moldova on Friday after the commercial plane he was in was not allowed to enter Romanian airspace.
Rogozin and other Russian officials were traveling on a commercial flight to the Moldovan capital Chisinau, where they had a meeting with pro-Russian president Igor Dodon and the leader of the leader of the regime in Transnistria Vadim Krasnoselski, according to Mediafax. The plane was denied passage over Romania, a European Union member, as Rogozin is on a list of Russian officials who are not allowed to enter the EU following Russia's annexation of Crimea in 2014.
Romania's Foreign Ministry confirmed on Friday that authorities had not allowed Rogozin to enter the country's airspace.
The Russian official's immediate reaction was a harsh one: "Romanian authorities endangered the lives of the passengers on board the S7 airline flight — women and children," Rogozin tweeted Friday, according to Politico. "Look forward to a reply, you snakes." The plane landed in Minsk as it was running out of fuel.
Rogozin wrote another message on Facebook afterwards threatening Romania and Moldova with retaliatory measures. "The sharp tonality of my utterances reflects my emotions over the inconveniences over what happened to the passengers on our flight," Rogozin wrote on Facebook, according to TASS. "I always traveled to Moldova by regular flights of Russian airlines. The shameful stunt of the Romanians and the Moldovan government requires careful analysis and precisely calculated stinging countermeasures."
A similar incident occurred in 2014, when Rogozin's chartered flight was not allowed to enter Romanian airspace.
Romanian president and Russian vice-PM unofficial row via media, Twitter involves allegations into drinking habits
Normal