Media: Romania's Coalition for Family suggests banning Beauty and the Beast from local cinemas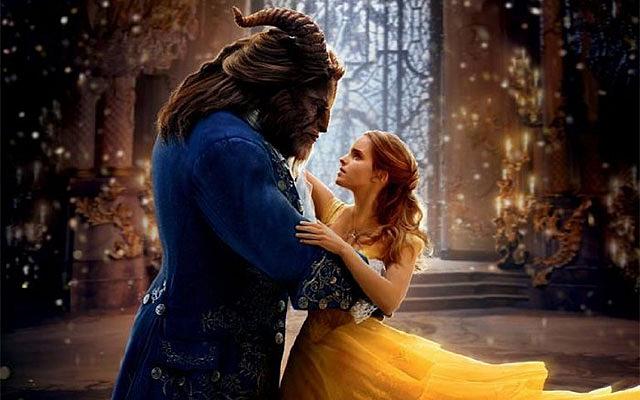 Romania's Coalition for Family, an NGO that has been fighting against gay marriages, apparently has suggested that the new Disney movie Beauty and the Beast be banned from Romanian cinemas due to the "gay moment" in it.
The Coalition has urged people to write to the National Film Center, a government organization that rates the movies running in local cinemas, and ask it to take action. The Coalition for Family made the call in a post on its Facebook page on Thursday morning, and local news outlets News.ro, Hotnews.ro, and Antena 3 have written about this before the post was removed.
The NGO is worried that the movie, which is based on a famous story by the Brothers Grimm, may be used as teaching material in schools.
The new Beauty and the Beast movie has raised controversies in several countries, being the first Disney movie that includes a gay theme. The authorities in Malaysia, a country where homosexuality is condemned by the law, have asked Disney to remove the scene in order to have the film run in the country. Disney has refused.
In Russia, the movie has been rated 16+, which means that children under the age of 16 will not be allowed to see it.
The "gay moment" in Beauty and the Beast involves LeFou, played by US actor Josh Gad, who is secretly in love with Gaston, the film's main antagonist. The Beast and Gaston, played by British stars Dan Stevens and Luke Evans, are both trying to win the heart of young Belle, played by Emma Watson.
The cast also includes stars such as Ewan McGregor, Kevin Kline, Stanley Tucci, and Gugu Mbatha-Raw.
The movie premieres in Romanian cinemas on Friday, March 17.
The Coalition for Family has been fighting for preserving the traditional family in Romania. The organization has gathered over 3 million signatures to get the Parliament to call for a referendum on changing Romania's Constitution and define family as being made of a man and a woman instead of two spouses as the fundamental law currently states. This would make gay marriages impossible in Romania. The Coalition has also been advocating against the draft bill on civil partnership, which is currently under debate in the Parliament.
Romania's Chamber of Deputies debates initiative aiming to change family definition
Normal