Juncker: I would like Romania to join the Schengen area before taking over the European Council presidency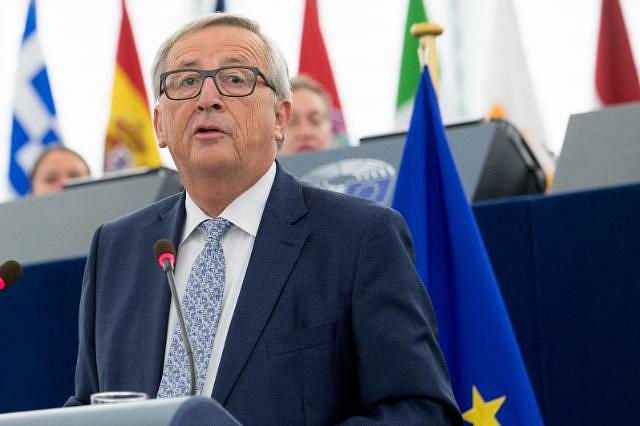 European Commission President Jean-Claude Juncker said he would like the Mechanism for Cooperation and Verification (MCV) to be lifted and Romania welcomed in the Schengen area before the country takes over the presidency of the European Council, in the first quarter of 2019, News.ro reported.
Juncker, who is currently on a visit in Romania, made the statements at the reception offered at the Cotroceni Palace, the residence of the Romanian President, on the occasion of Europe's Day.
"Romania has fulfilled all the criteria, we will have to admit this and grant it the statue of Schengen member state. I do not want, as the moment comes to do this thing, that we add new criteria and new conditions to the already exiting ones like it happened a few years ago," the EC president said.
The EC had previously said the country met all the conditions to join the Schengen area but some EU countries, including The Netherlands, have been blocking Romania's Schengen accession in the past years.
"Romania has a beautiful future in front of it," Juncker also said at the Cotroceni reception, adding that Romanians are courageous and intelligent people who have proved to be viable partners after joining the EU.
The EC official also said he was fond of the country because alongside it he went through all the major important steps in Europe's recent history. Juncker was a president of the Council of Europe when Romania received the EU candidate state statute in 1997 and prime minister of Luxembourg when Romania joined the EU ten years later.
"I have always been convinced that Romania's natural place is in the European family," he said.
Besides addressing the Parliament and meeting President Klaus Iohannis and Prime Minister Sorin Grindeanu, Juncker also attended a public debate with the citizens, held at the National Art Museum. Frans Timmermans, the first Vice-President of the Commission, attended a similar debate this April.
President Iohannis: Romania is the only country opposing our joining the Schengen area
PM: Romania's Schengen entry, denied for obsolete political reasons
Normal