Health minister: We don't know how many doctors work in Romania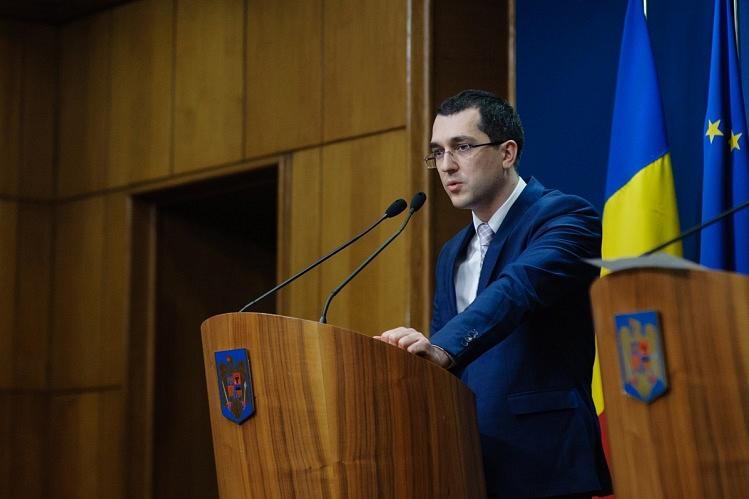 The Romanian authorities don't know exactly how many doctors work in Romania, how they are paid, or how much money the state spends on drugs, according to Romania's new health minister Vlad Voiculescu.
"At this moment we don't how many doctors we have in Romania. We don't know. We don't know how they are paid, how often they are on call, we don't know exactly how much we spend on medication, how many informal payments are there, we don't know why a surgery costs more in one place than in another place from the National House of Health Insurance's perspective," he said, reports local Agerpres.
The minister made the statement after attending a screening of Romanian documentary Reteaua (The Network), directed by Claudiu Mitcu, about a network of volunteers who buy hard to find cytostatic drugs from abroad and bring them to cancer patients in Romania. Minister Voiculescu himself started this network back when he was living in Vienna.
Present at the screening, Voiculescu talked about how the situation presented in the documentary has changed, about the problems in the Romanian medical system, and his project at minister of health.
According to him, the situation related to cytostatic drugs has been corrected to some extent, but there are still problems in getting some drugs. However, he plans to find a long-term solution for this issue.
Speaking about the local health system, the minister said: "The first word that comes to mind when I think of the health system is 'feudal.' It is a feudality from top to bottom. And, in a feudal system, it is less about the people – good people, bad people- and more about the system, about keeping privileges."
He compared the corruption in the system with a cancer for which the most probable cure might be something like chemotherapy "to reduce the tumor and then operate - systemic measures to reduce corruption."
However, despite all problems in the system, the medical staff is made of "good people" who also want a change.
Vlad Voiculescu was appointed health minister at the end of May this year after Patriciu Achimas-Cadariu decided to resign because he didn't agree with the way the Government decided to manage the hospital disinfectants crisis.
What are the priorities of the new Health Minister?
https://www.youtube.com/watch?v=HtrmVQMUXnw
Irina Popescu, [email protected]
Normal