Former Romanian President's party also makes nomination for PM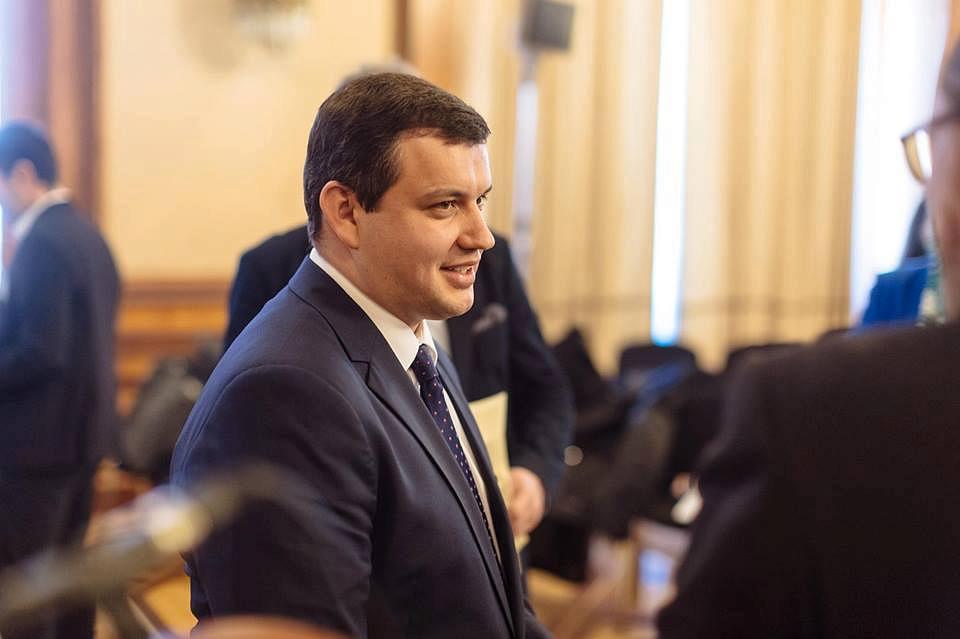 The Popular Movement Party (PMP), led by former Romanian President Traian Basescu, also made a nomination for Prime Minister at the consultations with President Klaus Iohannis.
PMP nominated Eugen Tomac, the party's executive president, for Prime Minister. Tomac was a member of the Chamber of Deputies in the Romanian Parliament from 2012, and won another term in the new Parliament, this time representing PMP.
PMP's proposal is a publicity stunt by former President Basescu as there is no chance that such a proposal will be take into account by President Iohannis or that it will be voted by the Parliament.
PMP has 26 representatives out of the total 465 members of Romania's new Parliament, and will be in the opposition, alongside the National Liberal Party (PNL), and the Save Romania Union (USR). PMP came sixth in the December 11 parliamentary elections with over 5% of the total votes.
"Because we are the opposition, we also made a nomination for Prime Minister. The person we proposed to President Iohannis is Eugen Tomac. That's why we are the opposition, to create competition," Basescu said after the meeting with President Klaus Iohannis.
According to him, it is inadmissible that the opposition doesn't have a PM nomination. PMP's proposal came after neither of the other two parties that are in opposition, namely PNL and USR, came up with names for Prime Minister.
When asked why he didn't propose himself for this position, Basescu replied: "I am the best, but not young enough."
However, he also said that PMP nominated Tomac because he is a politician with experience, "a unionist, a man who knows the country very well, a man who has a good image in Brussels." In return, Eugen Tomac said that he was honored by the proposal.
On Wednesday, the Social Democratic Party (PSD) and the Liberal Democratic Alliance (ALDE) told President Klaus Iohannis that they supported Sevil Shhaideh for Prime Minister. Considering that the two parties form the majority in the new Parliament, Shhaideh will most likely Romania's first Muslim Prime Minister as well as the first woman to hold this position in the country's history. However, the President also has to agree with the nomination.
Irina Popescu, [email protected]
(Photo source: Partidul Miscarea Populara on Facebook)
Normal