WowApp, new chat app developed by Romanians, launches after EUR 30 mln investment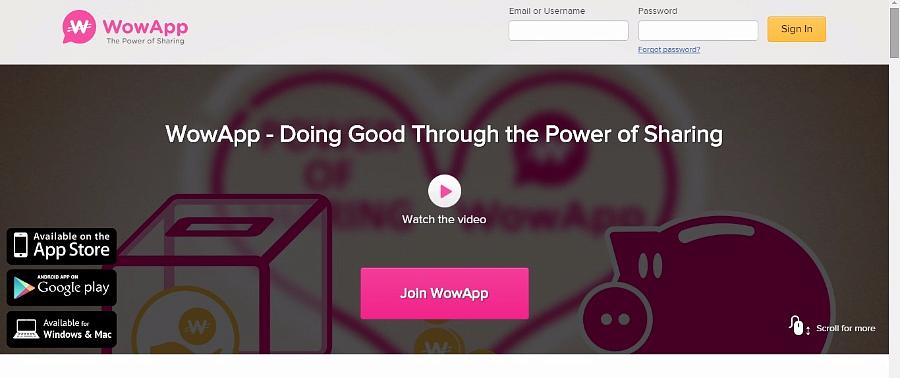 A new chat app developed by Romanians promises to share revenues with its users. The new chat app WowApp, founded by Swiss investor Thomas Knobel and developed by a team of 70 Romanian programmers, recently launched after investments of some EUR 30 million, reports Startupcafe.ro.
The app brings something new on a market dominated by WhatsApp and Skype: a system through which users can receive a part of the company's profit.
"More than 70% of the revenues WowApp gets from selling advertising space or the paid calls made outside the WowApp network return to the users. They can decide what to do with the funds: they can either donate them to NGOs or they can transfer them to their own bank accounts," said the app's founder.
Every user can be a part of it by using the app in a rewarding system. In order to enter into this system, he must receive an invitation from an active user. After that, he can invite other people to join in and, depending on the number of invited friends, the rewards can increase.
The rewards come as wowcoins, which is a new virtual currency. The users can then transfer the wowcoins to their own bank accounts, where they will be exchanged into dollars, or donated to NGOs. At present, users can support any of the more 2,000 NGOs worldwide, according to company representatives.
Users receive financial gains when they choose to see commercials while using the app, or when they choose to use WowApp as a prepaid telephony service and make calls outside the WowApp network. The chat and calls within the networks are free.
The app was launched on the market a month ago, under a testing period, and it already has 100,000 users. Most of its members come from Romania, representing 25.5% of the total WowApp network, according to company data cited by Startupcafe.ro. Some 25,500 Romanians have opened a WowApp account so far. Russia comes next in the top, with 15,500 users, followed by Brazil – 12,000 users, Ukraine – 5,200, Italy – 4,150, and the US – 4,000.
The app is available for Android, iOS, and Windows operating systems.
Irina Popescu, [email protected]
Normal