Workers from chemical plant Oltchim come to capital to protest outside Romanian Government building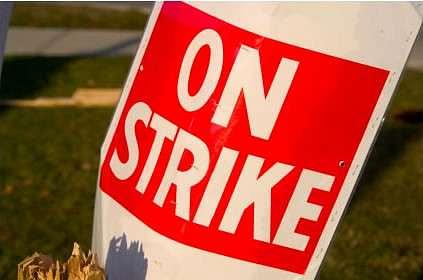 Around 1,000 employees of Romania's largest chemical producer Oltchim protested today (April 9 ) in Bucharest, in front of the Government building. The protestors asked for their salaries to be paid and were also unhappy with the news that they would be laid off, before the company's reorganization plan was approved.
During the protest, the Oltchim and Arpechim union representatives asked to speak with the Prime Minister Victor Ponta. However, they only talked to Doina Pana - Minister for Social Dialogue, Adrian Ciocanea - State Secretary of the Ministry of Economy and two advisers of the Romanian Prime Minister. "Unfortunately, representatives of the Ministry of Economy didn't have solutions, but said they will forward the memorandum that we left and the issues that we raised with these demands, so the Prime Minister Victor Ponta can take a decision on this matter," said employee union leader Mihai Diculoiu, quoted by Agerpres.
On March 28, over 1,000 Oltchim employees protested outside the production unit in Ramnicu Valcea, having the same demands, after a day before, on March 27, around 500 people from Oltchim and its petrochemical division blocked traffic in Ramnicu Valcea and in Pitesti respectively, and asked Government representatives to come down and present the plan for the chemical producer.
Oltchim's preliminary financial results for 2012 show that losses doubled and sales halved last year. The insolvent chemical producer, which went through a failed privatization attempt last year, saw losses increase to around EUR 90.5 million in 2012. Production stopped at the factory last year for extended periods of time, which was reflected in the operating losses – some EUR 62 million, or three times more than in 2011.
The Romanian Government approved Oltchim's insolvency on January 23, with a consortium of Rominsolv SPRL and BDO Business Restructuring RPRL as judiciary administrator. This came soon after the state failed to privatize Oltchim in a first privatization stage, which was won by media mogul Dan Diaconescu, who then failed to pay the pledged amount.
The state announced it was seeking European Commission (EC) approval to grant the factory state aid. The government is requesting approval for some EUR 45 million in state aid for Oltchim in the much delayed and still ongoing privatization process of the state owned facility.
Irina Popescu, [email protected]
Normal