Over 125,000 visitors at 2018 Gaudeamus book fair in Bucharest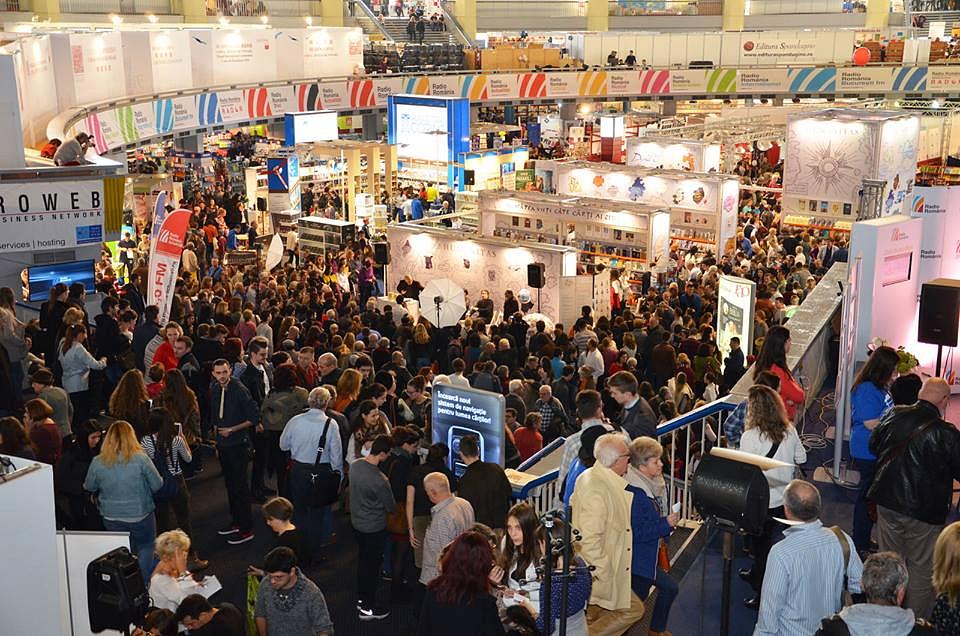 Over 125,000 people visited the Gaudeamus book fair, which took place between November 14 and November 18.
It was the 25th edition of the book fair, and its main theme was the Centennial of the 1918 Union.
Some of the best sold titles at the fair were the Romanian translation of Michelle Obama's memoir Becoming; The Golden Book of the Centennial of the Great Union, edited by historian Bogdan Bucur; and Six Stories with Devils, by best-selling Romanian author Igor Bergler.
Bergler's book also won the prize for "most wanted book at the fair." The prize is set by a vote of the attending public. Bergler is the author of popular novels The Testament of Abraham and The Lost Bible, which has rights for translation sold in 30 countries.
Also by a vote of the public, the fair awarded the Gaudeamus trophies to the Humanitas publishing house (first place), Polirom publishing house (second place), and Nemira publishing house (third place).
Over 1,500 books were donated at this year's edition of the fair, as part of the project Books Return Home. The books will go to village libraries who have not received donations recently.
Normal