London exhibition showcases Transylvania flora illustrations commissioned by Prince Charles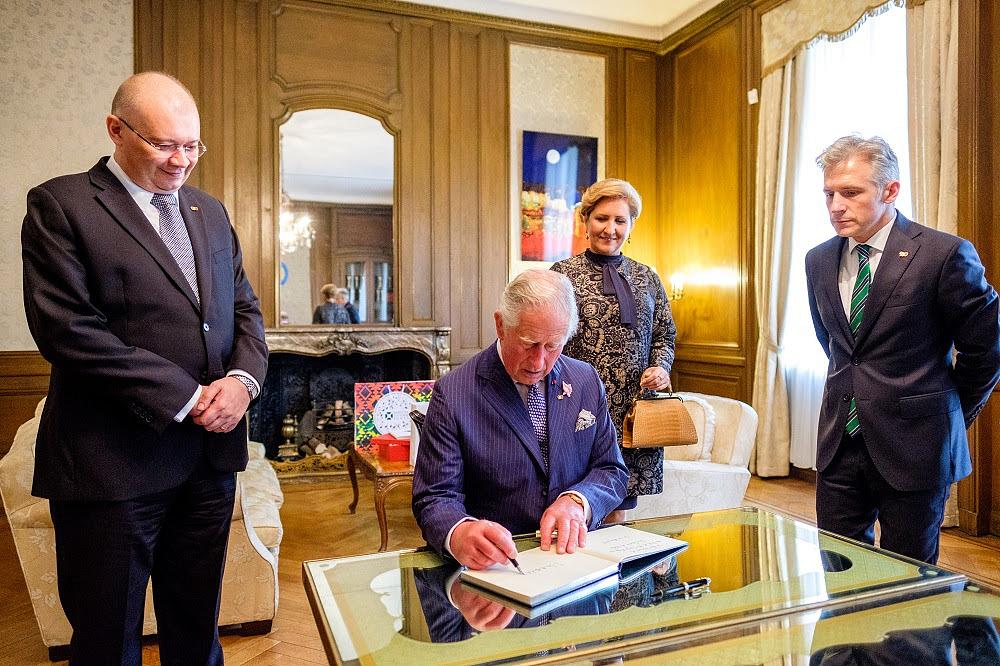 An exhibition of watercolors showcasing the botanical richness of the Transylvania region is open in London, at the Romanian Cultural Institute, until June 21st.
The exhibition features forty of the original watercolor paintings by thirty-six artists who illustrated "The Transylvania Florilegium" album, put together at the suggestion of Prince Charles.
The prince has often declared himself impressed with the cultural and nature patrimony of the region, where he owns several properties. The project of the album took shape as the prince recognized the importance of the Transylvania flora and suggested it should be recorded in the form of a florilegium, fearing that some plants might be vulnerable to changes in farming methods.
The florilegium is a two-volume edition which contains paintings of 124 plants from a list compiled by botanist Dr. John Akeroyd, who has been working on Transylvanian flora for over fifteen years. The project, headed up by Helen Allen, an artist and Principal of The Chelsea School of Botanical Art based at The Chelsea Physic Garden, has taken seven years to complete, with groups of artists visiting the region each year for five years.
The florilegium comes with a preface written by Prince Charles and an introduction by Christopher Mills, formerly a librarian at the Royal Botanic Gardens, while Dr. Akeroyd has written an informative text for each plant. It is published by Addison Publications, co-founded by Lady Henrietta Pearson.
On May 24th, Prince Charles visited the watercolor exhibition at ICR London. The exhibition coincides with the inauguration of a botanical installation titled "The Garden of the Great Union" in London's Belgrave Square. The installation is made of plants from all the historical provinces that came together in 1918.
The exhibition can be visited Monday to Friday, between 10:00 and 17:30 (except May 28 and June 1, which are days off in Romania).
Prince Charles reveals what brings him to Romania
British botanist John Akeroyd: Biodiversity is Romania's greatest wealth
(Photo: ICR London)
Normal