U.S. Navy band Topside will perform in Bucharest park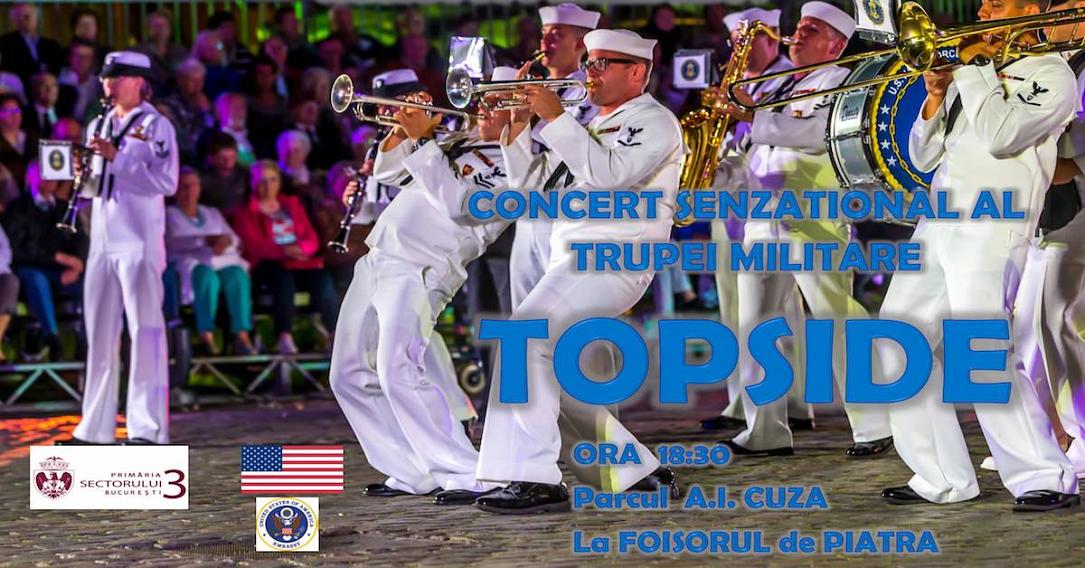 The Topside band of the United States Naval Forces stationed in Europe will perform in the A.I. Cuza park in Bucharest on Wednesday, June 27, starting 18:30.
The concert will take place at the park's Foisorul de Piatra (the intersection of Baba Novac and Campia Libertatii streets), and the entry is free.
Topside is mainly known for its unmistakable musical style "New Orleans", which delighted the audience in countries around the world. Its members are Duke Stuble (trombone), Jacob Christian (saxophone), Jonah David (drums), Lee Koelz (trumpet), Jordan Fredrick (trumpet) and Benjamin Hood (tube).
The band will play well-known songs such as "I want you back", "Killing me Softly", "Afrikaan Beat", "Despacito", "Cissy Strut", "Wonderful world", "Soul Makossa", "Wanna be starting something" and "Waka waka."
Irina Marica, [email protected]
Normal