Top 20 companies in Romania by turnover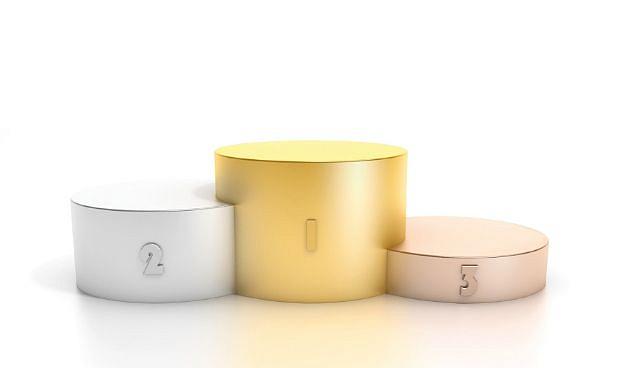 The largest 20 companies in Romania by turnover in 2013 saw their cumulated sales increase by 3 percent to just over EUR 32 billion. The sum of their net profits minus the losses for those who were on the minus grew some 18 percent, to EUR 1.65 billion. These 20 companies employ little over 85,000 people.
This is what Romania-Insider.com found out by processing the financial data of the largest Romanian companies as reported to the Finance Ministry.
Carmaker Automobile Dacia emerged first in the ranking of the largest companies in Romania, surpassing oil and gas company OMV Petrom for the first time. Automobile Dacia's sales went up by 46 percent last year, to EUR 4.16 billion, while OMV Petrom posted a 7 percent decline in business, to EUR 4.09 billion.
This ranking takes into consideration the results of individual companies and not consolidated results for groups of companies. Automobile Dacia brought together its main operations, by taking over Renault Industrie Roumanie in 2013 a company which was specialized in selling car kits (CKD) produced in Romania to be assembled abroad. Both companies are controlled by French group Renault.
Meanwhile, OMV Petrom, which is part of Austrian group OMV, spun off parts of its operations. The fuel sales business was transferred to OMV Petrom Marketing, which comes third in the overall ranking with total sales of EUR 3.28 billion, while the gas sales business was transferred to OMV Petrom Gas, which last year had a turnover of over EUR 700 million. OMV Petrom's consolidated revenues amounted to EUR 5.47 billion, which still makes it the largest group in Romania.
The two main companies of the Rompetrol Group come fourth and fifth. Rompetrol Rafinare, which operates the Petromidia refinery, the largest in Romania, posted a 4 percent sales decline, to EUR 2.66 billion. Rompetrol Downstream, which has the fuel distribution network of the group, increased sales by 7 percent, to EUR 1.97 billion, on larger export sales.
Next came discounter retail chain Kaufland Romania, with EUR 1.64 billion in sales, 14 percent higher than in 2012. Kaufland is the largest retail business in Romania. It operates 89 stores and has over 12,500 employees.
British American Tobacco Romania Trading also increased sales last year, by 6 percent, to EUR 1.56 billion.
Russian group Lukoil saw its businesses in Romania significantly decline. Petrotel-Lukoil, which operates the Petrotel refinery in Ploiesti, lost 20 percent of its turnover, while Lukoil Romania, which runs the company's gas stations, reduced its sales by 17 percent.
Carmaker Ford Romania, which has a factory in Craiova, doubled its business last year, to EUR 1.1 billion and is up to number ten in the ranking.
On the following ten positions there are energy companies such as Electrica Furnizare, E.On Energie Romania, GDF Suez Energy Romania, gas producer Romgaz, telecom companies Orange Romania and Vodafone Romania, retailer Carrefour, steelmaker ArcelorMittal Galati and pharmaceutical distributor Mediplus Exim.
Andrei Chirileasa, [email protected]
Normal