Terrible microbus accident in Hungary leaves 16 orphans in Romania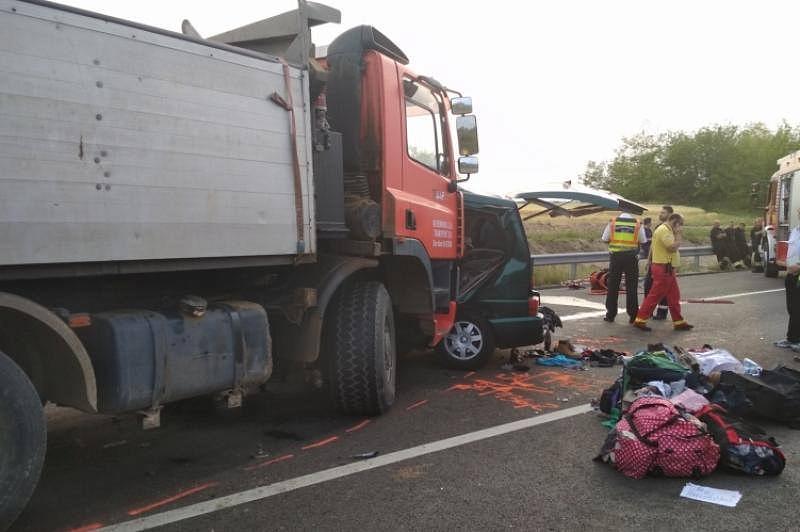 The terrible microbus accident in Hungary, in which nine Romanians lost their lives, left 16 children without one or both of their parents, according to Digi24.ro.
The accident on Tuesday was caused by the Romanian microbus driver's negligence. The man was broadcasting live on Facebook moments before the accident. He performed a dangerous overtaking and hit a truck that was coming from the opposite direction.
The driver and eight other passengers lost their lives. They were all from two villages in Mures county, in central Romania. They were returning from Slovenia where they went to harvest hops.
A couple that died in the accident had six children at home, another one had two. The driver himself had two children, according to Digi24.ro. The authorities promised to help their families.
The Interior Ministry issued a warning to Romanian drivers urging them to pay attention in traffic. The ministry also encourages passengers to notify the police when they see drivers using their mobile phones while behind the wheel.
Five Romanians dead after car crash in the Netherlands
(Photo source: Ministerul Afacerilor Interne, Romania Facebook page)
Normal