Romania's railway freight carrier launches trucks on train project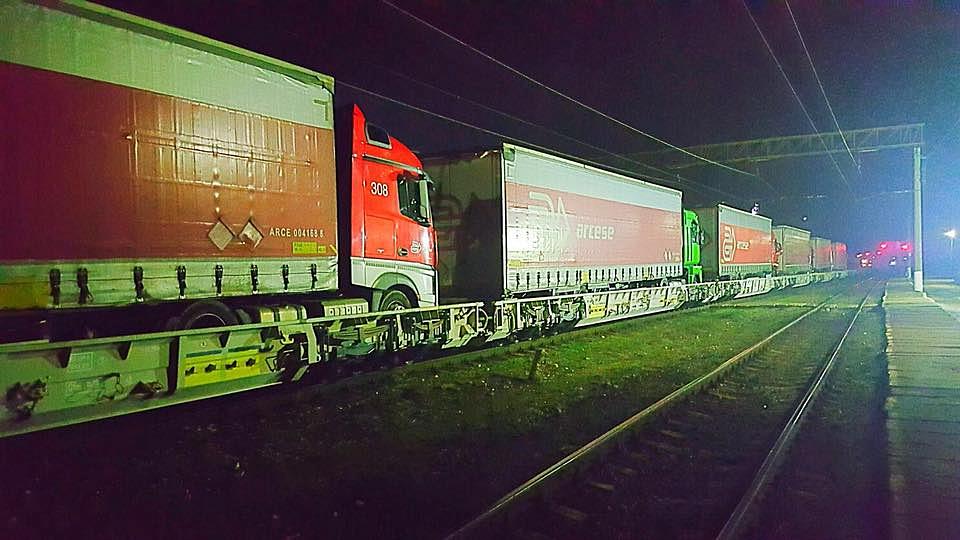 Romania's state-owned railway freight carrier CFR Marfa tested on Saturday a combined transport project.
Eight trucks were loaded on a train platform and carried from the Curtici border terminal in Western Romania to the Southern Romania city of Craiova. The train needed close to 12 hours to complete its 400-kilometer journey.
The Transport Ministry announced that this was the first step in implementing this combined transport project, which would bring important benefits for road freight carriers and the environment. This type of transport benefits from subsidies from the Environment Fund.
"We are confident that this project will put Romania on the map for combined transport in Europe," the Transport Ministry's representatives said in a statement.
https://www.youtube.com/watch?v=pIriCjEEglM
Romania has a poor road infrastructure, but the railway infrastructure is also weak and the train speeds are even lower than 25 years ago.
editor@romania-insider.com
Normal