Romania's six most beautiful lakes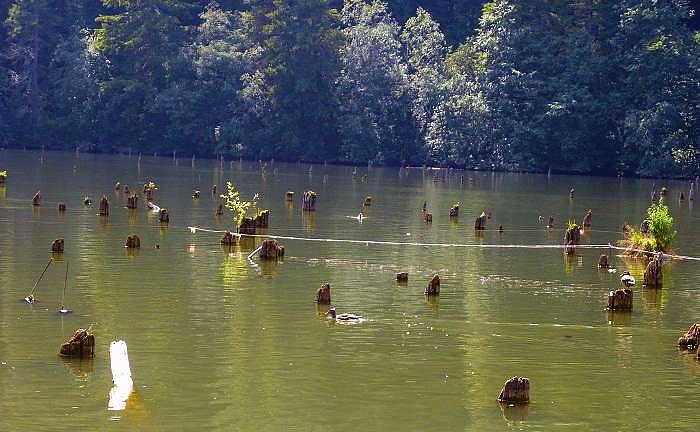 CityCompass has chosen five lakes in Romania which can make for great trips, as they are located in places with great scenery, plus they have interesting stories.
One is the country's deepest glacial lake surrounded by a wild area. Then, there's a lake nature created in a volcano crater. A third lake provides an unexpected view –tree trunks emerging from its reddish waters (pictured).
A fourth stop should include the second largest artificial lake in Romania, whose reservoir is still being used in electricity production by the hydroelectric power plant nearby.
The last one on the list is a natural dam formed in Jurassic limestone, on a base of eruptive rocks.
Discover more about these six lakes on CityCompass.
Normal