Romania's midsummer celebration Sanziene marked at the French Institute in Bucharest this week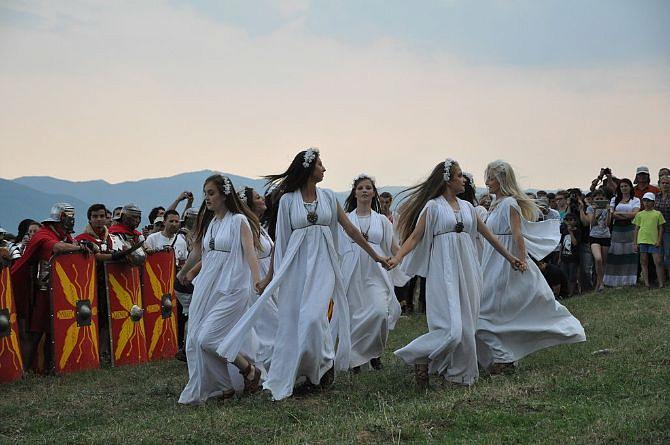 Romania celebrates the Sanziene (also known as Dragaica) every year on June 24. This day also marks the middle of summer and celebrates nature and fecundity.
On June 23, between 14:00 and 24:00, the French Institute in Bucharest will celebrate the Sanziene and the Universal Day of the Romanian Blouse ie with special events.
The program includes a blouse exhibition, workshops on how to braid hair wreaths, and a peasant items fair. At 17:00, actress Adriana Mocca will read from the Midsummer Night novel written by Mircea Eliade. The program will continue with a short speech of Romanian ethnologist Serban Anghelescu, a recital of Byzantine Music Group Anton Pann, reading from Salome by Oscar Wilde and an unplugged concert of Maria Raducanu.
The organizers recommends visitors to wear Romanian traditional blouses when coming to the event. The entrance is free.
Under the popular belief, Sanzienele were considered to be some beautiful women living in the woods or fields unexplored by man. According to the tradition, Sanzienele float in the air or walk on the ground on the night of June 23 to June 24, dancing and singing. Read more about this celebration here.
Irina Popescu, [email protected]
Normal