Romania's biggest winners in 2014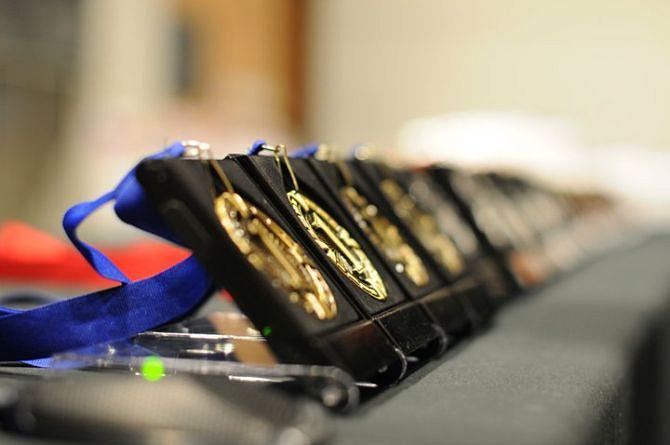 Several Romanians made headlines in 2014 with their performances, some of them unexpected. From politics and business to sports, science and art, here are Romania's biggest winners in 2014:
Klaus Iohannis – The former mayor of Sibiu won the presidential elections in November 2014 after a spectacular comeback against PM Victor Ponta. He also became Europe's most popular politician on Facebook and one of the best-selling authors in Romania this year, with his autobiography Step by Step (Pas cu Pas). Iohannis became Romania's president on December 21, 2014.
Update: Klaus Iohannis wins Romania's presidential elections by a wide margin
Who is Klaus Iohannis, Romania's new president?
New Romanian President Klaus Iohannis signs over 2,000 books at the launch of his autobiography
Presidency becomes most trusted political institution in Romania, after November elections
Romanian President sworn-in: I wish that in five years Romania stuns the world with its transformation and reconstruction
Simona Halep – Romania's tennis star made it to the big league in 2014. She won several important tournaments, played a memorable final in Ronald Garros and went up to number two in the WTA ranking in August. She played the final of the WTA Finals in Singapore, in November, after a memorable victory against Serena Williams (No.1 WTA) and ended the year third in the WTA ranking of the best women's tennis players in the world.
Romanian tennis player Simona Halep wins Qatar Total Open
Romania's Simona Halep will play the final at Roland Garros
Romania's tennis ace Simona Halep loses at Roland Garros after intense final against Russian Sharapova
Romania's Simona Halep qualifies in the semifinals at Wimbledon
Romania's Simona Halep wins first edition of BRD Bucharest Open
Romania's tennis ace Simona Halep goes up to number two in WTA rankings
Romanian Simona Halep crushes Serena Williams
Romania's Halep: 'Serena Williams told me she wanted to take a picture with (me) the future number one'
Romanian tennis star Simona Halep reaches one million fans on Facebook
Adrian Ghenie – The young Romanian painter became the best-selling Romanian artist ever and the top selling young artist in the world in 2014 after his paintings sold for millions in international auctions.
Romanian painting sells for record EUR 1.7 mln in Sotheby's auction
Romanian sells 3 paintings for record price in Sotheby's auction
Romanian becomes best selling young artist in the world in 2014
Stefan W. Hell – The Romanian-born German biochemist won the Nobel Prize for Chemistry in 2014, which he shared with two American chemists.
German biochemist of Romanian origin wins Nobel Prize in Chemistry
Nobel Prize winner says education in Romania helped him a lot
Ionut Budisteanu –Romania's most promising young inventor won the gold medal in this year's Brussels Eureka! Competition and other international prizes.
Device that helps catch ATM burglars brings gold medal for Romanian inventor in Brussels Eureka! Competition
Young Romanian inventor wins first prize in Intel contest in China
Three Romanians on New Europe 100 Innovators list
Normal