Romania's battle to promote the country beyond Dracula at the International Tourism Fair in Berlin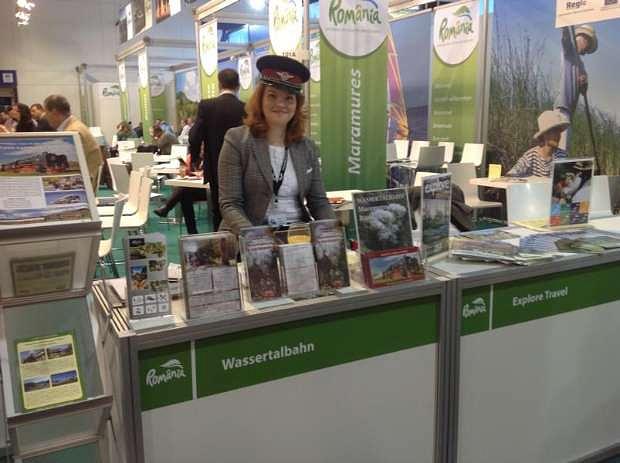 Romania, Carpathians, Transylvania – not one of these brand names have been translated correctly into German at the recent Tourism Fair in Berlin. Spelling mistakes even in the brand´s slogan "Explore the Carpathian Garden", official brochures that looked like they were made using Google Translate and Moldova banners in the back of Transylvania´s promotion agencies gave participants a real headache.
Romania´s international presentation is still far away from a coherent marketing approach. But there is hope: between the archaic fliers of the remaining communist-style tour operators who sell a cheap Romania, a young and motivated league of travel entrepreneurs took over the majority and started to promote, a new Romania, far beyond the land of Dracula.
Romania had 57 exhibitors at the 49th edition of the world´s leading tourism trade fair Berlin from March 5 to 9, 2014. A mix of tour operators, local authorities and regional tourism development associations presented Romania at a joint booth. Germany is a priority target country for Romania's tourism promotion strategy.
And the authorities prepared several real surprises for the German clients. Instead of writing Rumaenien on the official map, the organizers have written Rumaenin, which in German means Romanian woman (see article). The official brochure of 50 pages does not contain a single phrase in correct German – a new record. As if Romania never had a German minority even the slogan "Entdecke den Garten der Karpaten" contains a spelling mistake "Karpathen" instead of "Karpaten". Fortunately the participants could replace the official brochure with a new German brochure published by the National Federation of Tourism – FAPT, a public-private partnership initiative with small budget and without EU funding, but obviously more efficient than any state approach.
It seems there is a lot of work to do for the young and motivated secretary of state, Razvan Filipescu, after the resignation of SME minister Maria Grapini, who - in the eyes of most people responsible for tourism – was a complete disappointment.
But besides the official marketing mistakes – important or not that important - there is a remarkable tendency to be observed: Romania´s young tour operators, where most entrepreneurs have not even passed 25 years.
They focus on promoting quality and authenticity. Gone are the days where the joint booth was dominated by 70s and 80s style offers with Dracula round trips for 250 EUR per week. Romania´s tourism offer today is astonishing: World Wildlife Found tour in Maramures, bird watching in the Danube Delta, bike tours in the Carpathian Mountains, wine tours and truffle hunting, discovering slow-food and rural guest-houses in Transylvania or corporate events in the famous steam train "Mocanita".
The young generation are the agenda-setters and hold on to their ideas despite the official marketing disaster. And very likely they are on the right track. While the big ones keep on selling their Dracula bus tours with "Mici" and French fries, a famous German TV production team passed on the booth to ask for support for a 45 minutes broadcast program "Gourmet journey in Romania". Who would have thought that about Romania five years ago?
By Thorsten Kirschner, guest writer
(photos by Thorsten Kirschner)
Normal