Romanians apologize to Japanese PM on Facebook after visit to Bucharest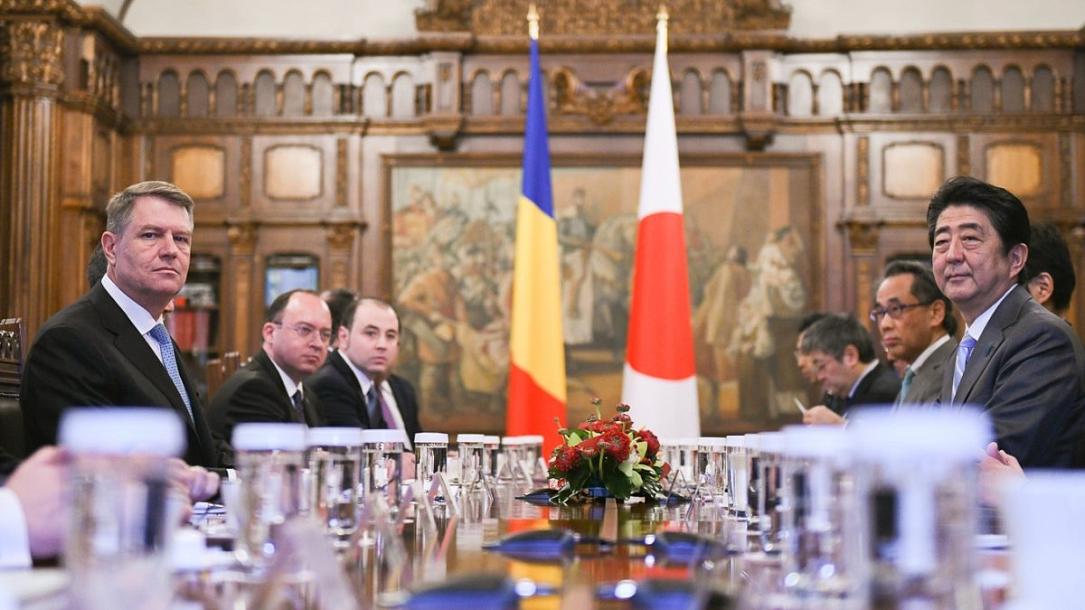 The visit of Japan's prime minister Shinzo Abe to Bucharest was a very important moment in the relation between the two countries, especially as it was the first official visit of a Japanese PM to Romania in 100 years.
However, the timing was not the best, as Shinzo Abe's Romanian counterpart Mihai Tudose resigned the evening before the visit. Thus, no member of the government went to welcome the Japanese prime minister at the airport, and the Japanese official had to cancel the meeting with the Romanian prime minister. He went to visit the Village Museum in Bucharest instead, and later had a meeting with president Klaus Iohannis.
Thus, some Romanians felt the need to apologize to the Japanese prime minister for the "lack of respect" and "great incompetence" of the ruling party PSD, local Mediafax reported. They used social media, posting messages on the Facebook page of the Embassy of Japan in Romania (over 130 comments to the post below).
"Dear Mr. Shinzo Abe, please accept my deepest apologies for the lack of respect and coherence you have been shown during your time in Romania. The attitude of our government is not the Romanian people's attitude. We are honored to receive your visit in our country. I sincerely apologize in my name and in the name of my people and hope that one day you will honor us again with your presence."
Another message reads: "Your Excellency, please accept my apologies for the embarrassing behavior of the government party in Romania, PSD, that put their personal interested first, ignoring Romania and the Romanians, as well as the respect for such an honored guest and friend."
Romania's missed opportunity was best reflected by Euronews.com, which wrote "Anyone there? Shinzo Abe picks worst moment to visit Romania".
However, in spite of all these issues, the Japanese prime minister invited the Romanians to visit Japan, saying the country has lifted the visas for Romanian citizens.
Irina Marica, [email protected]
(Photo source: Presidency.ro)
Normal